Above image: Pastor Sergio Maita and his wife, Yoxandris reach out to Dominicans and Venezuelans in Santo Domingo, Dominican Republic. Photo: Johanna Heidorn
People come here to survive—not voluntarily. Waves of Venezuelans, including nurses, dentists, engineers, teachers, students, and others, reluctantly take the short, ninety-minute flight to the Dominican Republic, and embark on a life vastly different from what they are accustomed to. Having left behind family and friends, home, and everything familiar, they begin life again, from scratch. They leave the country that they love, not because they want to, but because they have no other option if they want to live.
An estimated 5 million have joined the exodus from Venezuela thus far. Driven by a shortage of medicines and medical care, empty grocery store shelves, and the accompanying civil unrest that is taking place across the country, some flee to locations in Latin America and the Caribbean. Others venture to Spain or other countries across the seas to begin their new life. Among the new immigrants are a number of third and fourth generation Lutherans. The life-giving Word and Sacraments are paramount in their lives, so they do whatever is required to find other Lutheran Christians, even if it means traveling far from their homeland.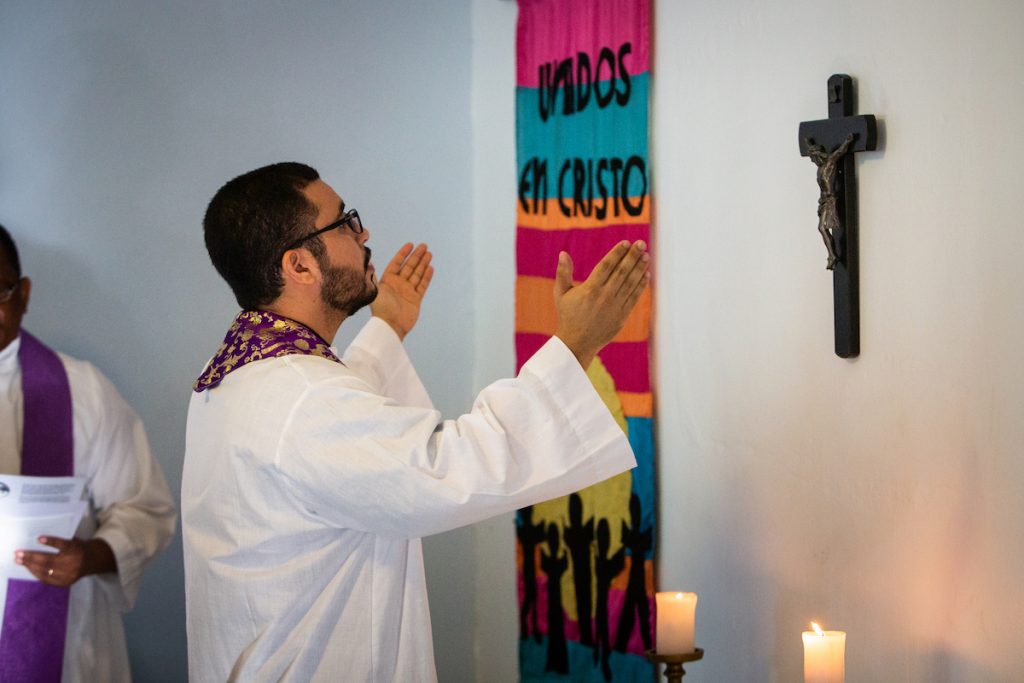 Where they have not found a Lutheran presence, they have sought out friends and relatives from Venezuela to band together and form Lutheran house churches

Missionary Pastor Herb Burch
"Where they have not found a Lutheran presence, they have sought out friends and relatives from Venezuela to band together and form Lutheran house churches," according to Missionary Pastor Herb Burch, who oversees mission work in Venezuela. "They ask the Latin American and Caribbean Region of the LCMS to send missionaries to attend them, but the resources remain limited."
Rev. Sergio Maita, a missionary from Venezuela, serves as Pastor of Bread of Life Lutheran Church, a brand-new mission in Ensanche Ozama, Dominican Republic. He estimates upwards of 35,000 Venezuelans, including his own parents, are now rebuilding their lives in the Caribbean country.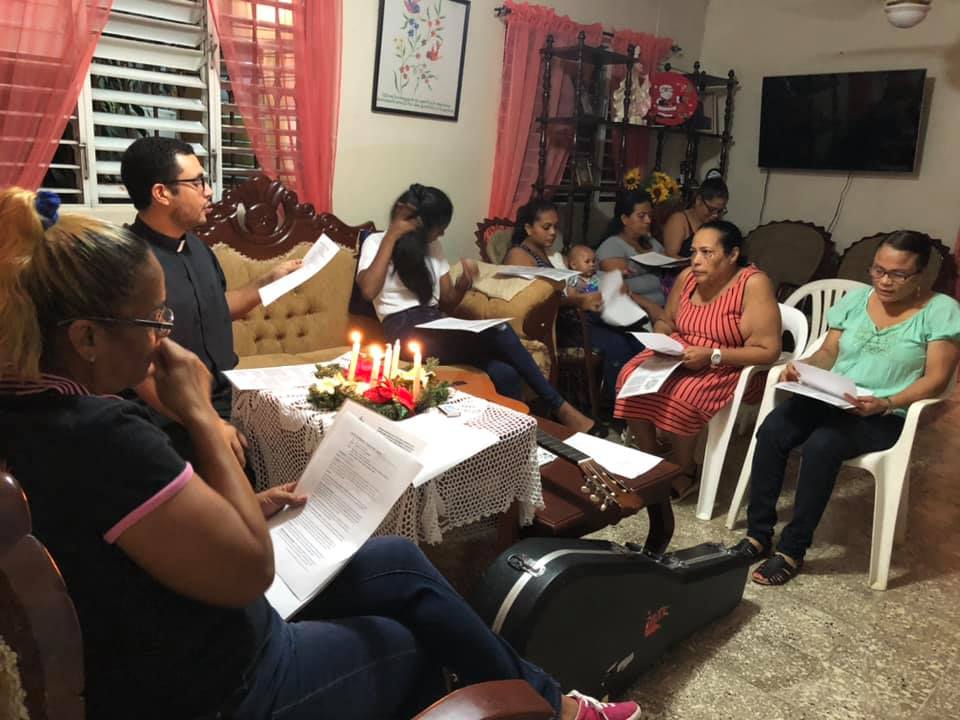 A surprising number of refugees live in the vicinity of the mission, which initially prompted Pastor Maita to begin an intentional outreach to the displaced families. The first outreach event was an online class on culture shock, taught by Rev. Martin Teigen, an LCMS pastor and former missionary who is an expert on the subject. Following the class, the attendees enjoyed a special meal of pabellón, Venezuelan comfort food which consists of black beans, rice, shredded beef, and deep-fried plantains. Pure joy was evident, as the initial group of thirteen immigrants spent time relaxing and reminiscing with fellow countrymen, while savoring every bite of their favorite foods. This new-found extended family is bound together not by blood, but by gut-wrenching struggle and loss, as well as the common hope that they will find fresh meaning and purpose in this new country.
Just before Christmas, Dominican church members, as well as Venezuelans in the community, came together to prepare and enjoy a special Christmas meal. Dominicans contributed sancocho, which is a type of stew customarily served for celebrations, while the Venezuelans shared their traditional Christmas dish, hallacas, which are "like Mexican tamales, only way better," as described by Pastor Maita. The goal was to gather both Dominicans and Venezuelans, to share in the preparation and savoring of the meal, to learn from each other, and to enjoy good conversation, like at grandma's house. Following the meal, members visited 34 Venezuelan families in the area, to share over 100 hallacas, some Christmas cheer, and the hope found only in the Gospel.
Other outreach activities currently on hold due to the pandemic, include an after-school program led by a Venezuelan lady who is a teacher by profession. About nine children attend regularly. Music lessons are also being taught by one of the new immigrants. Five students ages 10 to 16 years are learning to play the cuatro, an instrument somewhat like a small guitar, with the goal of assisting with music for the worship services. Smaller events for groups of just one or two refugee families have been well received. They are comprised of a Bible class taught by Pastor Maita, followed by a meal and time for fellowship. These gatherings are meant to support and give hope to those whose lives have been completely disrupted by this ongoing humanitarian disaster.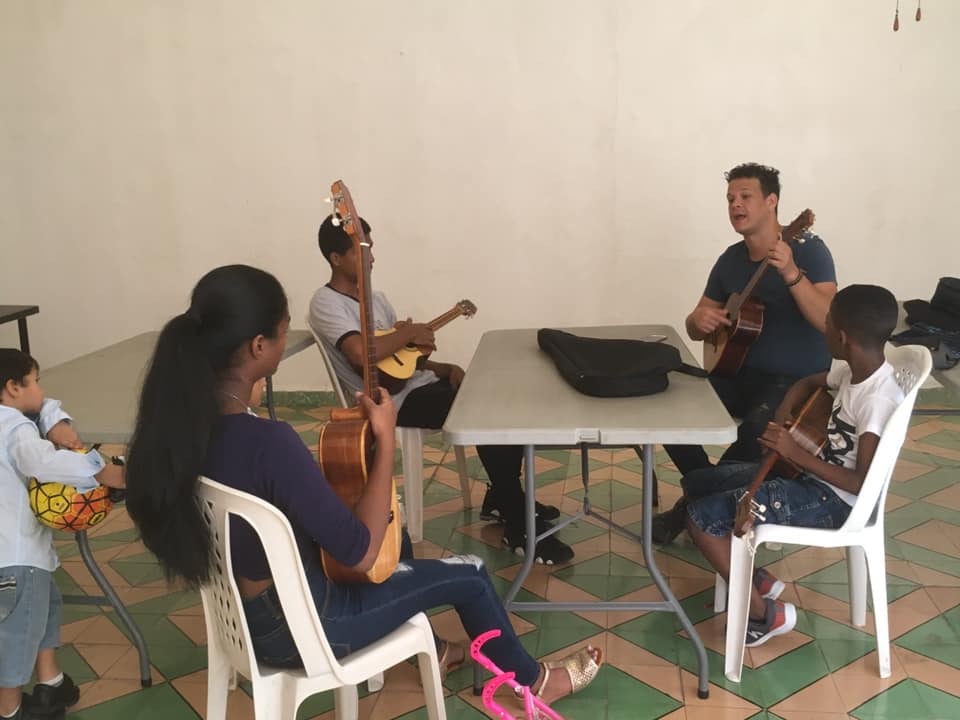 Partially funded by grant monies from the LCMS Office of International Mission (OIM) and World Relief and Human Care, the outreach efforts at Bread of Life Lutheran Church are bearing much fruit. Presently eight confirmations and two baptisms are on temporary hold due to the pandemic lockdown. They were planned for Easter, so Lord willing, the celebration of these blessed events will happen soon.
We have an opportunity to show them Christ and to bring them to the Gospel so they can receive the Mercy of Christ.

Missionary Pastor Sergio Maita
Optimism for the growth of the new mission is evident in the words of Maita, "Hopefully they will bring friends and others and show them the church is here to help, and we do not want anything from them. We have an opportunity to show them Christ and to bring them to the Gospel so they can receive the Mercy of Christ."