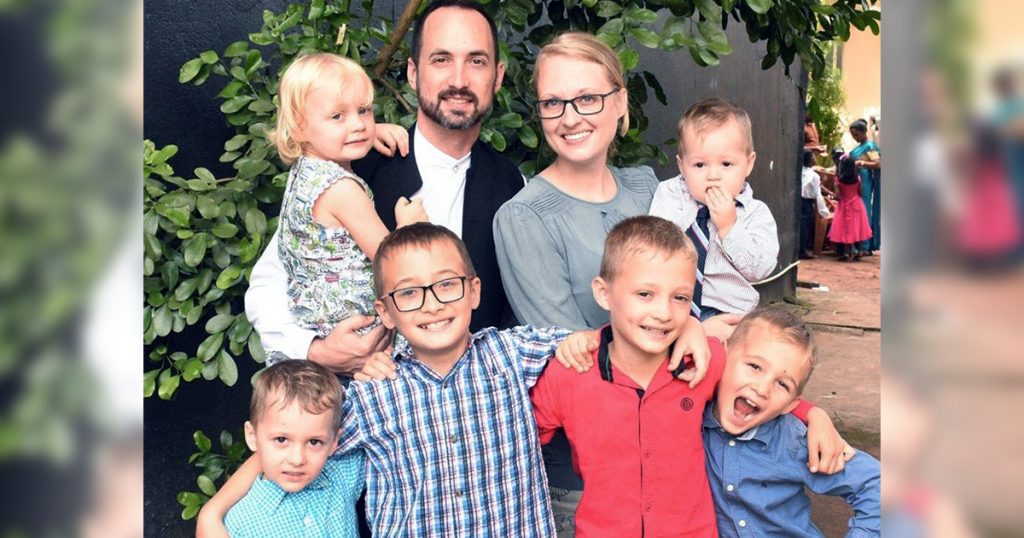 Three years ago, Monica Naumann, a missionary in Sri Lanka with the LCMS Office of International Mission (OIM), read in a local newspaper about a plan to introduce foster care to the island nation. To show her support for this idea, Naumann reached out to the chairwoman of the National Child Protection Agency featured in the article. The two women met in person and together discussed family-based care options for the over 20,000 Sri Lankan children currently living their entire childhoods in orphanages.
Through this connection, Naumann notes that she has "met an incredible array of people who share my interest, including social workers, matrons of the orphanages, pastors and many local couples who are open to fostering or adopting Sri Lankan children." Naumann has also spoken with like-minded Sri Lankan politicians who are willing to promote orphanage alternatives. Additionally, Naumann has written several articles, given presentations and prepared a short booklet on the theme of child institutionalization. It is her prayer that this information will persuade Sri Lankans to consider the detrimental effects on children raised in traditional orphanage settings.
Naumann is passionate about a better way to care for these marginalized children through family-based care. "Even the best institutions cannot duplicate the care provided by a loving family. As an appointed missionary, it is disheartening that many of these orphanages receive funding from well-meaning Christians, frequently Americans. These Christian Children's Homes could be redirected to place children with local foster families or for adoption," explains Naumann. Most Western countries, and more recently Eastern European countries, have replaced large children's homes with family-based care, dramatically improving the long-term outcomes of these abandoned children.
But child advocacy isn't all that keeps Naumann busy. Along with her husband, the Rev. Dr. Edward Naumann, they are raising their six young children — with another on the way in October — while partnering with the local Ceylon Evangelical Lutheran Church. Rev. Dr. Naumann is a theological educator, training new church leaders and pastors and preparing Christian educational materials. The Naumann family serves their local church together and shares the Gospel with members of their community. Naumann also volunteers as a piano teacher to several children in their church — three of her students are scheduled to soon sit for the Royal School of Music piano exam.
We thank God for the dedication of mothers, missionaries and child advocates like Monica Naumann. To learn more about her family and support their work in South Asia, click this link.