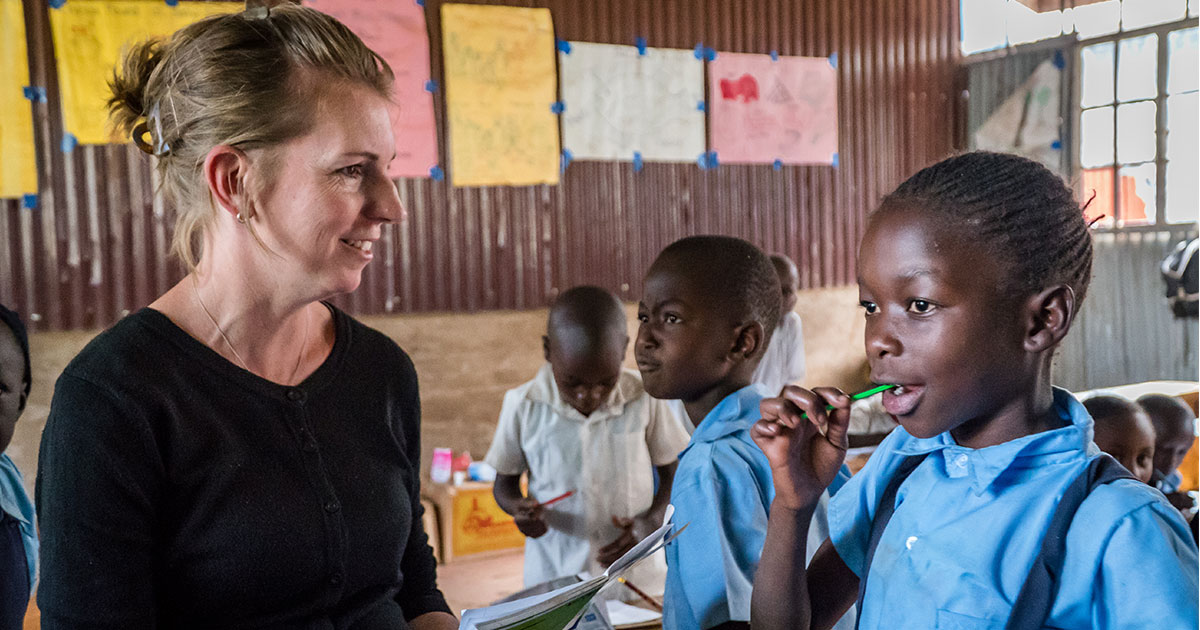 Britt Odemba is celebrating five years of service as an LCMS career missionary to Kenya. Odemba works with the Evangelical Lutheran Church in Kenya (ELCK), serving as an educational consultant at the Karama Academy in Nairobi.
She is also assistant to the director of Project 24, an initiative of the LCMS Office of International Mission and the ELCK to provide Christ-centered, safe housing for Kenyan children in need.
In addition, Odemba oversees Christ's Care for Children: Kenya, a sponsorship program that matches donors in the U.S. with children who are living in one of the Project 24 boarding facilities.