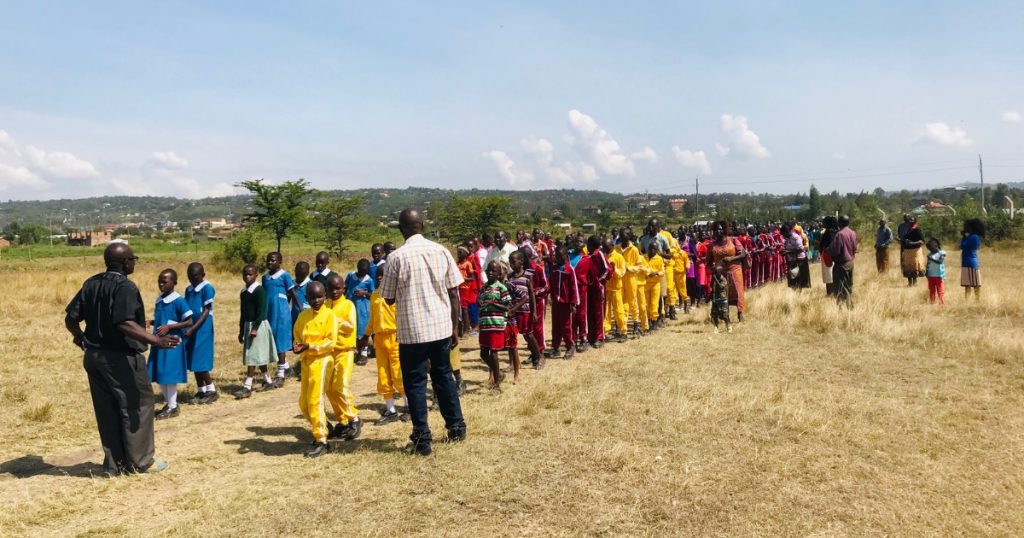 Children from each of the six Project 24 sites gathered in April for the Catechetical Bible Club Competition at the Project 24 Children's Boarding Facility: Tumaini site in western Kenya. With a theme of "Growing in Faith Always," the event created a forum for children to interact, share, and learn with and from one another.
The event was officially opened by Acting Archbishop Joseph Ochola Omolo, who led a procession all in attendance from the site's main gate to the event square. After the opening, the children were taught about repentance, with reference to the Parable of the Prodigal Son.
During the three-day event, children recited confession and sacraments of the altar, poems, and memory verses. Thrilling plays, songs, dances and set pieces marked this year's first Catechetical competition.
Project 24 Director John Kissinger gave the children copies of Luther's Small Catechism, which were donated by the LCMS East Africa Field Office. He encouraged them to use their time together to share the word of God and learn from one another.
"Project 24 has brought together the Evangelical Lutheran Church of Kenya (ELCK) leadership through reconciliation, and the children are enjoying the unity and togetherness for their spiritual growth," Kissinger said. "This being the seventh Catechetical Bible Club Competition, we have seen great improvement on the delivery of plays, memory verses and recitals of the Catechism."
Story written by Cynthia Awour – Receptionist for the LCMS East Africa Field Office