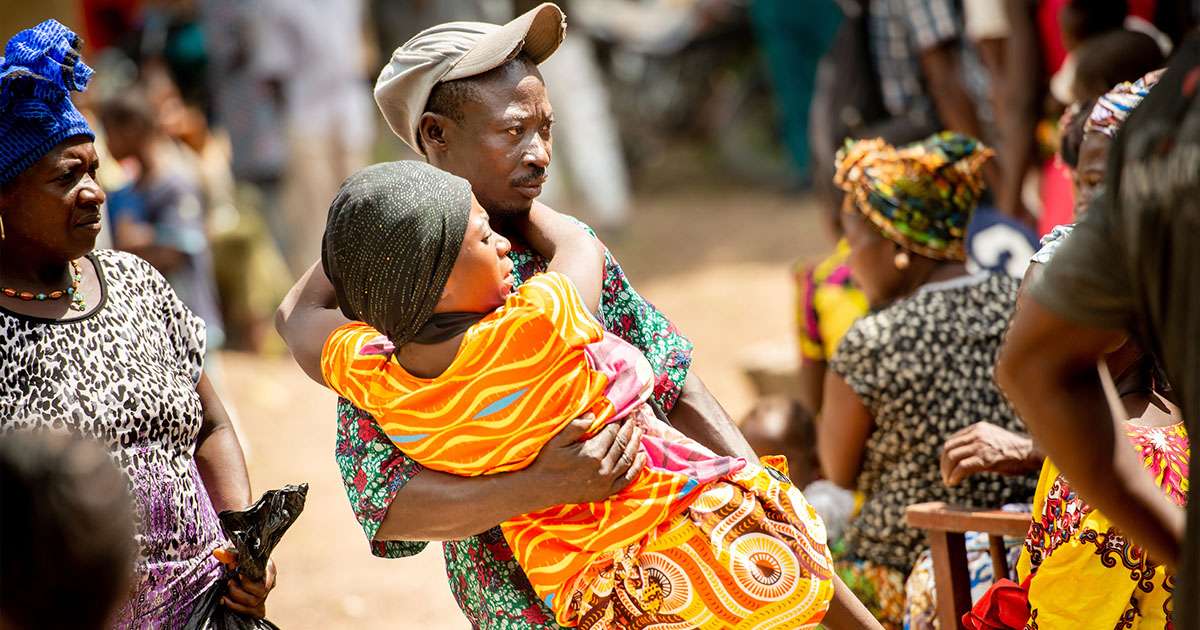 The country of Sierra Leone in West Africa has been ravaged by civil war (1991–2001) and an Ebola epidemic (2013–16) that took the lives of 90 percent of the country's medical professionals. There is currently one doctor for every 30,000–40,000 patients.
From May 4 to 14, a seven-member LCMS Mercy Medical Team visited Sierra Leone to offer physical and spiritual healing. During the week-long clinic, a total of 1,450 individuals were served, from 12-day-old babies to 100-year-old women.
Injuries and conditions treated included amputations and stab wounds from the war, high blood pressure, fevers, malaria, dehydration, parasites and more.
At the beginning of each clinic day, a devotion was shared with the crowds who were waiting to be seen by the medical staff. As patients completed their medical evaluations, a pastor prayed with them before they began their journey home.