Support Account ID: ALA003
Jamaica's African underpinnings are undeniable. Therefore, the decision to partner with the Lutheran Church of Nigeria (LCN) to call Rev. Obot Ite to Jamaica as an alliance missionary pastor was logical and has not disappointed.
Rev. Ite, the longest-serving alliance missionary on the LCMS mission field, grew up with a missionary pastor. He arrived in Jamaica in October 2007 to serve as Pastor of St. Andrew Lutheran Church. His outreach efforts resulted in the birth of Faith Lutheran Church, a mission in downtown Kingston, two preaching stations, and more recently, Parade Gardens Lutheran School. Pastor Ite now pastors both congregations and serves two preaching stations.
Ite has three areas of particular interest: empowering lay leaders, expanding men's ministry, and establishing the church's mercy arm.
Pastor Ite is learning to navigate life as the sole parent of his school-age daughter, Goodness.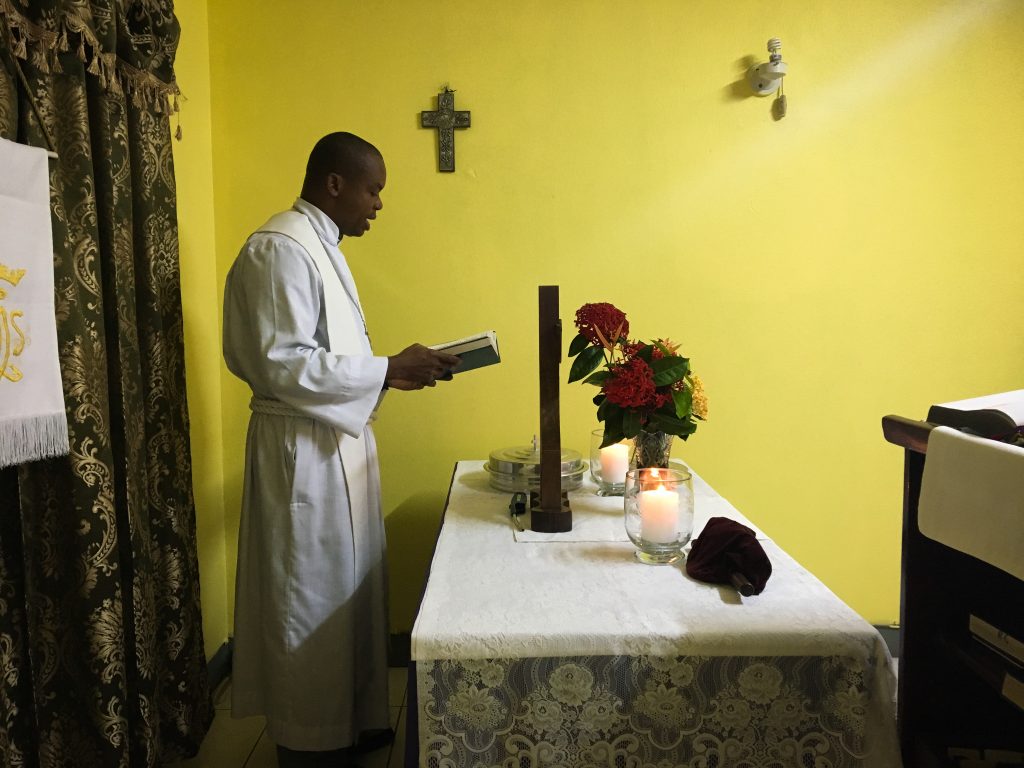 Alliance Missionary Ite
Checks should be made out to: LCMS
Memo line: ALA003
Mail to:
The Lutheran Church—Missouri Synod Mission Advancement
P.O. Box 66861
St. Louis, MO 63166-6861

Contact:
jonah.burakowski@lcms.org

Experience Making a Difference
Support Missionary Obot Ite
Download and Print Resources for this Project