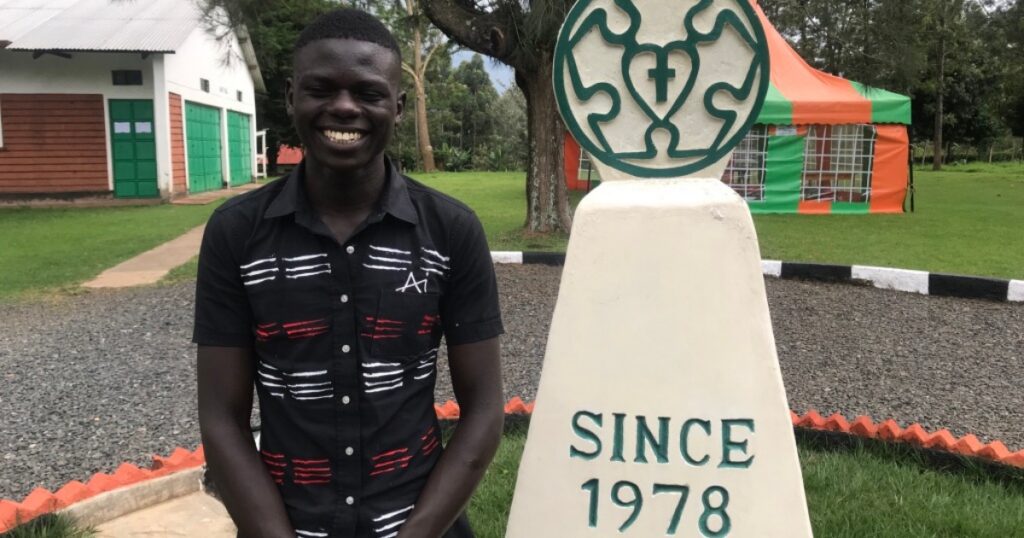 Vincent was enrolled in Project 24 Rongo in 2007. Project 24 started between the LCMS Office of International Mission and the Evangelical Lutheran Church in Kenya. This initiative provides children's boarding facilities in Kenya that give vulnerable children the opportunity to complete primary school education while living at a site, a home away from home. Each facility provides a Christ-centered, loving, caring, and safe environment. Every pupil has daily opportunities for Scripture engagement, catechesis, and worship. Qualified students continue on to secondary schools and trade schools or colleges on Project 24 scholarships. The goal is for the child to grow in faith and celebrate Christ's claim on his or her life in joyful recognition of God's forgiveness worked by grace through faith.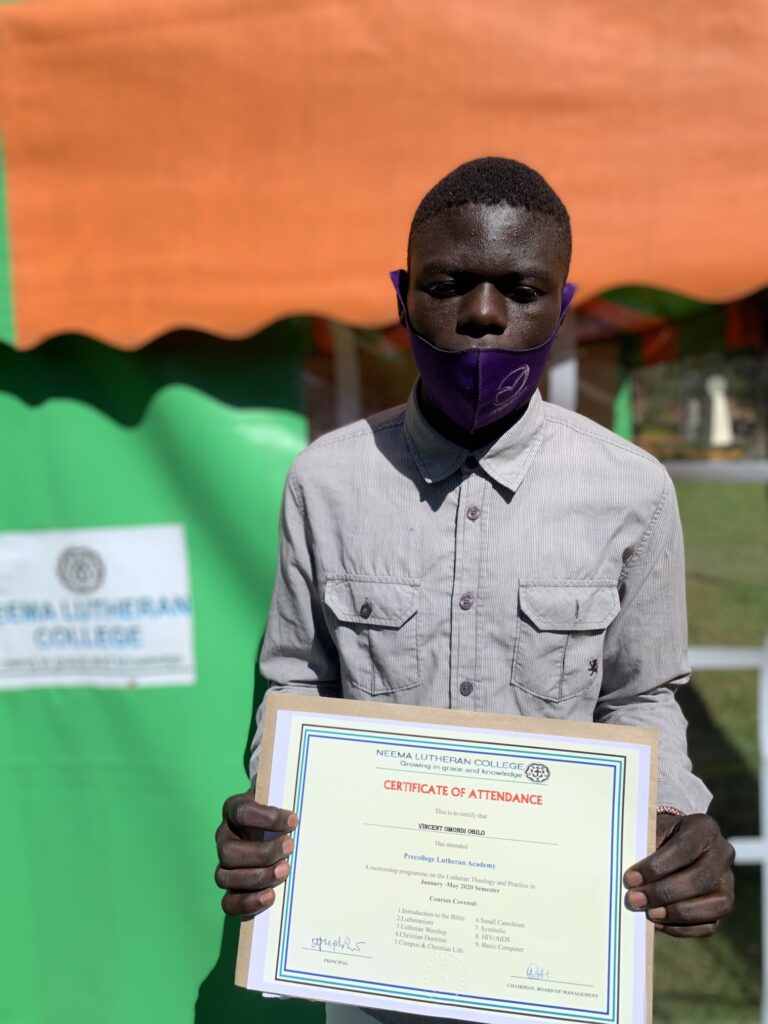 Vincent's favorite subjects were Christian Religious Education, physics, and mathematics during his high school years. After completing his time with Project 24, he was part of the first class of the Pre-Luther Academy at Neema Lutheran College-Matongo. This program enables students to strengthen their Lutheran faith in the months between secondary/high school and college and gives them an opportunity to explore church work. The students engaged in courses that include: Introduction to the Bible, Lutheranism, Lutheran Worship, Christian Doctrine, Campus and Christian Life, Small Catechism, Symbolics, HIV/ AIDS, and Basic Computer Skills. He graduated in December 2020.
Vincent has been accepted into the Coast Institute of Technology, a well-recognized institute with a 40-year history and is pursuing a Diploma in Electrical & Electronics Engineering.