Story by Deaconess Cheryl Naumann
Photos by Erin Mackenzie
Eager to celebrate the 40th anniversary of Concordia Deaconess Conference (CDC) – which should have taken place in 2020 – CDC members and guests "met" together through an ingenious combination of individual participation and group "hubs." Initiated due to varying Covid 19 pandemic restrictions, the Zoom (internet based) conference was attended by 160 people.
Several satellite hubs, consisting of anywhere from 3 to 20 people, were located from Las Vegas to New York, and south to Houston and Santiago, Dominican Republic. These hubs allowed participants to enjoy the in-person fellowship of other deaconesses, and also participate in worship, Bible Study and presentations on Christian Apologetics in the 21st Century that were viewed "live" on screens. Those who were unable to join a hub in person could still participate from their home computers.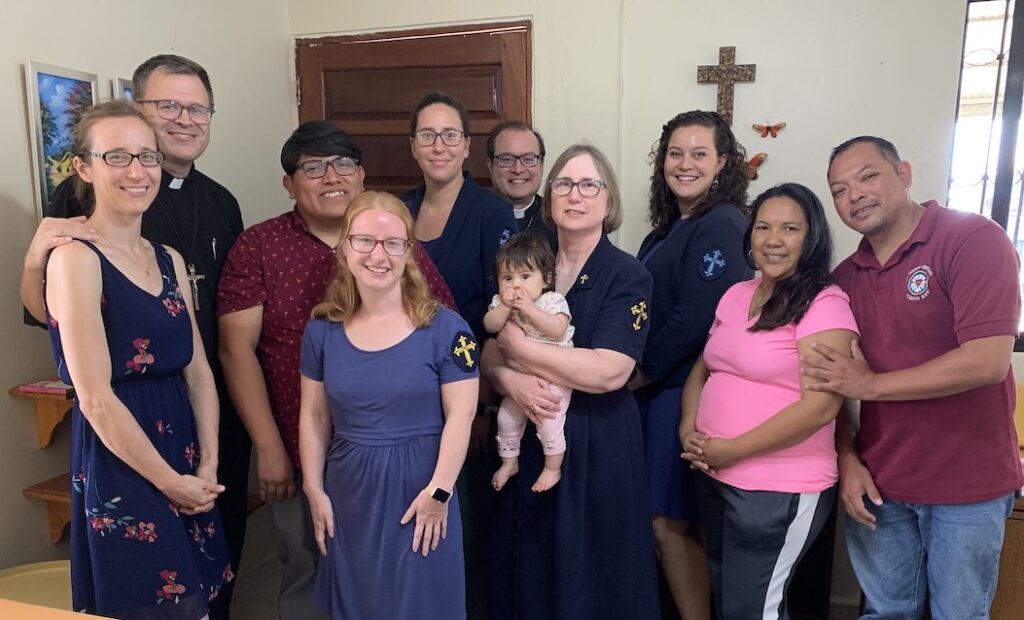 Those in attendance were (from the left) Rev. Ted and Rebecca Krey; Seminarian JeanCarlos and Deaconess Caitlin Ramirez; Deaconess Intern Tirzah Krey; Rev. Dr. Jonathan and Deaconess Cheryl D. Naumann; Deaconess Intern Jamielynn Tinkey Flores; Berkis and Seminarian Carlos Ventura.
Deaconesses have been serving LCMS missions since 1926 and have frequently been part of groundbreaking mercy work in Latin America and Caribbean (LAC) countries. There are currently 10 deaconesses and two deaconess interns serving as LCMS missionaries within the LAC region! Hence, Santiago, Dominican Republic, was an obvious choice for a CDC conference hub.
Pastor Ted Krey, Regional Director for LCMS Missions in LAC, was one of the guests at the Santiago hub gathering. Contemplating the importance of deaconesses in his region, he commented: "The church serves her people from cradle to grave. The pastor is an evangelist, shepherd and teacher to his communities. The deaconess, with her hands and feet, serves the marginalized, the forgotten, the sick, the women, the youth and the children, carrying the Lord's Gospel and mercy received from His altar and pulpit to those who do not know His mercy nor His love.
"What blessed hands, feet and voice is this! Our deaconesses teach 140 women in five countries to be deaconesses. Our deaconesses serve our missionaries in their bodies. Our deaconesses oversee workshops through our Mercy Center to prepare individuals in congregations around LAC to be an active force for mercy in their respective communities. We are ever so grateful for this helping office! And for the continuing education that is provided for the personal, spiritual, and professional growth of deaconesses through Concordia Deaconess Conference!"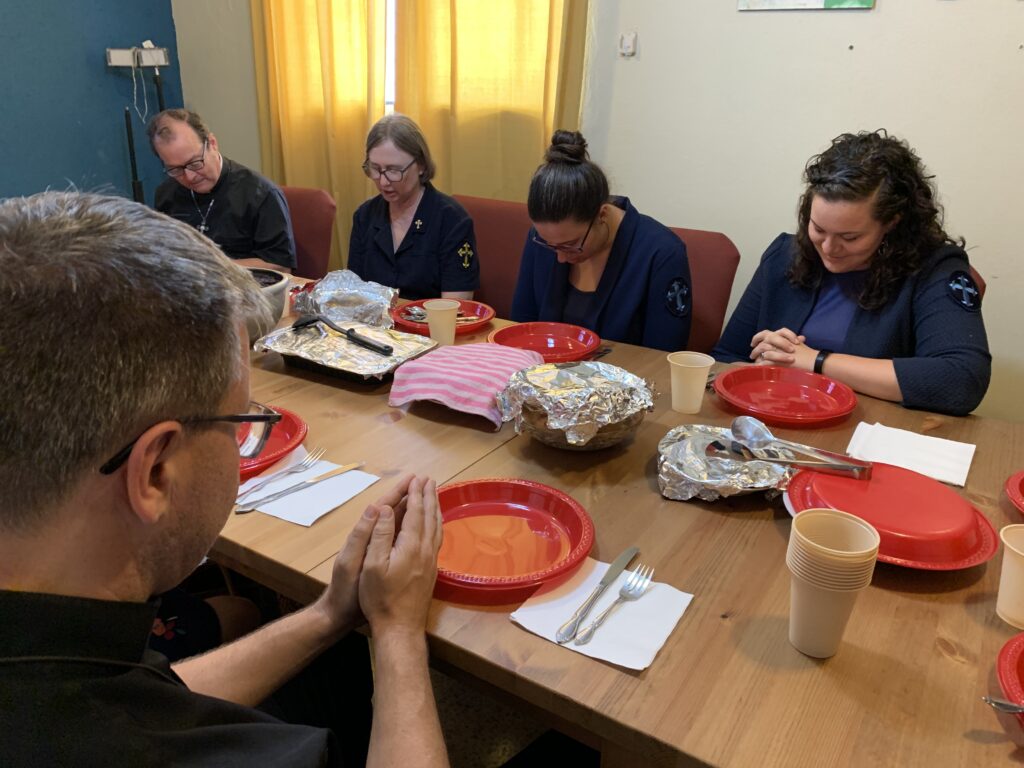 Venezuelan food for the conference banquet: rice and black beans; shredded chicken; fried bananas, arepas, caramelized bananas, and Venezuelan cheese!