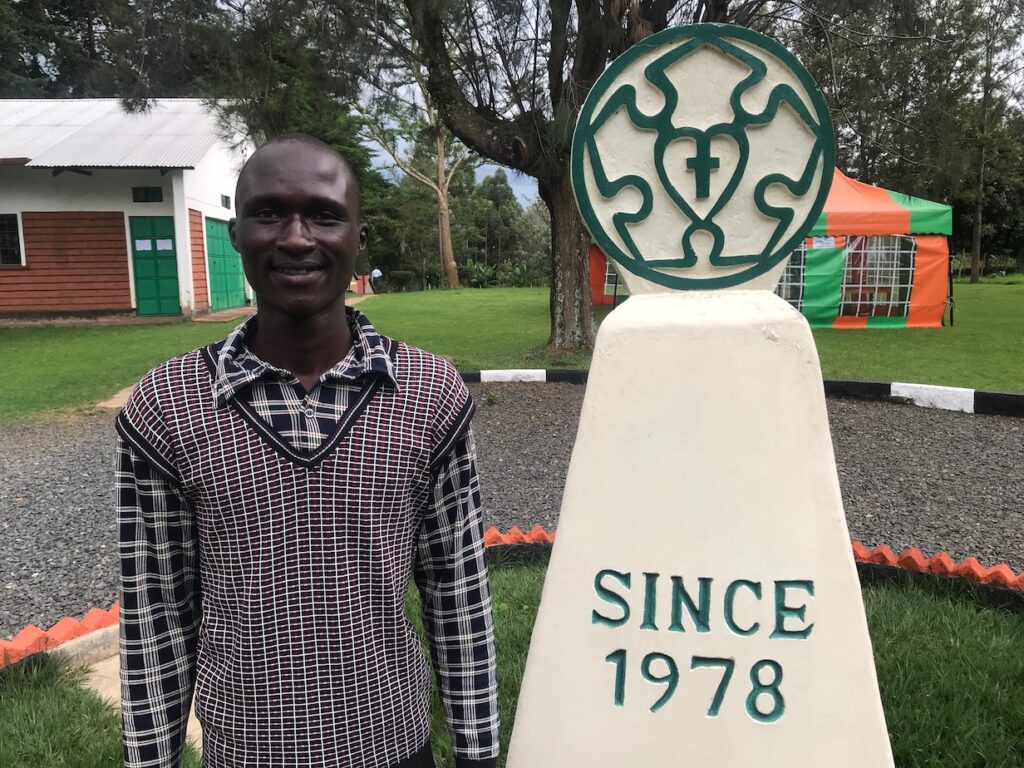 Evans Pkasin Kerisilima was enrolled in Project 24 Udom in January of 2012. Project 24 started between the LCMS Office of International Mission and the Evangelical Lutheran Church in Kenya. This initiative provides children's boarding facilities in Kenya that give vulnerable children the opportunity to complete primary school education while living at a site, a home away from home. Each facility provides a Christ-centered, loving, caring, and safe environment. Every pupil has daily opportunities for Scripture engagement, catechesis, and worship. Qualified students continue on to secondary schools and trade schools or colleges on Project 24 scholarships. The goal is for the child to grow in faith and celebrate Christ's claim on his or her life in joyful recognition of God's forgiveness worked by grace through faith.
Evans sat for the Kenya Certificate of Primary Examination twice in 2016 and 2017 but was unable to be accepted into secondary school due to low marks. Instead, he decided that going to a vocational training institute was a better option, so he enrolled at the Kapenguria Vocational Training Center to study Masonry. Evans successfully graduated and was awarded a certificate from the State Department of Labour National Industries Training Authority after completing his National Trade Test Certificate in 2019.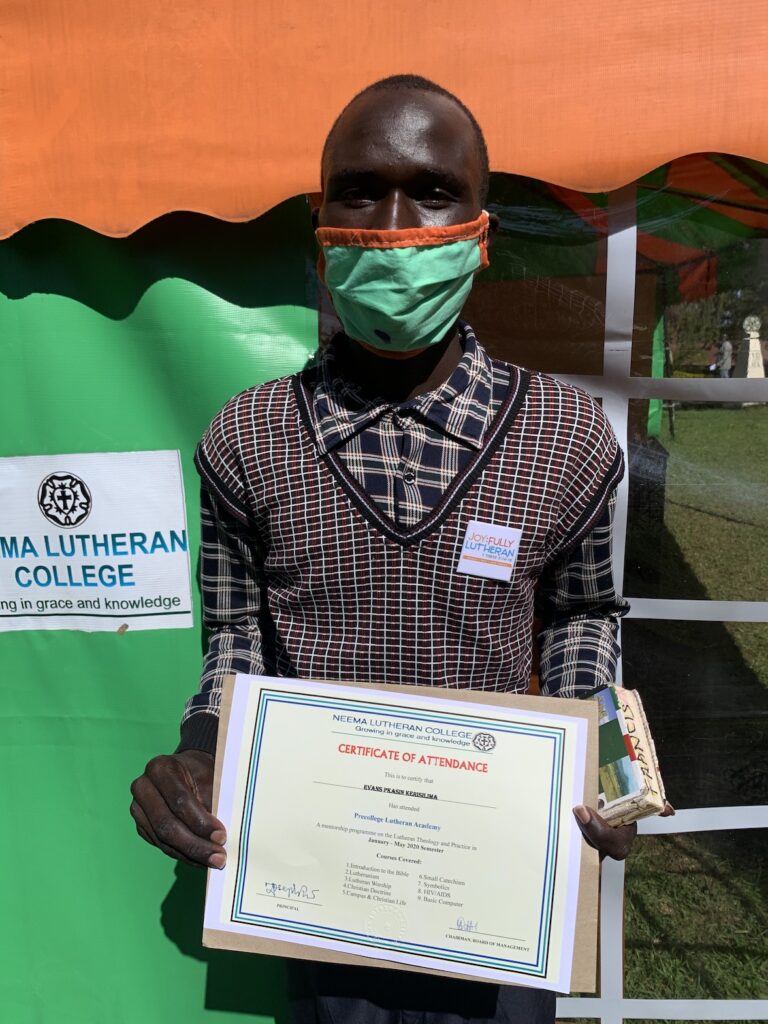 In February 2020, he received an admission letter from the same institution (Kapenguria Vocational Training Centre) to train in the Plumbing/Pipefitter program. He decided instead to join the Pre-Luther Academy at NEEMA Lutheran Theological College – Matongo. This program enables students to strengthen their Lutheran faith in the months between secondary/high school and college and gives them an opportunity to explore church work. After graduating in December 2020, he had a dream of becoming a tutor in technical training institutions but realized that it would be challenging to achieve it if he could not acquire a grade 12 (KSCE form 4) certificate. He sought guidance from his teachers at the training center, and they advised him to enroll in an adult learning program.
Evans successfully gained admission to the Kapenguria Shalom Education program in February 2021 and hopes to get his KCSE certificate by the end of 2022. After completing this program, he will continue with the Plumbing/Pipe Fitter course at the Kapenguria Vocational Training Center with the intent of becoming a tutor to help students who face some of the same challenges that he overcame.