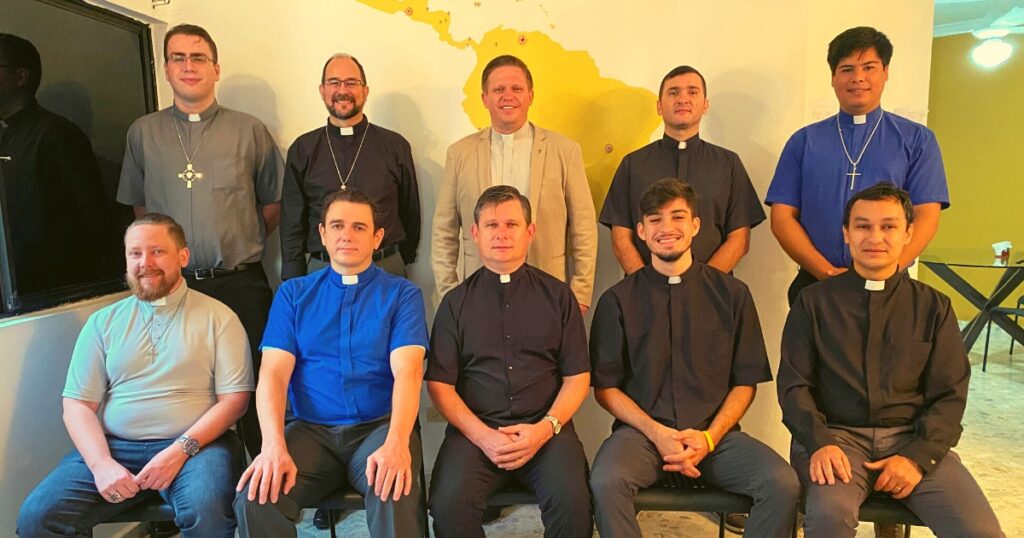 As the Office of International mission continues her work of Spreading the Gospel, Planting Lutheran Churches, and Showing Mercy, we continue to receive additional requests for pastors. While the LCMS is not able to immediately fulfill all of the requests, often our church partners have pastors who are uniquely equipped for an opening in the mission field due to their culture, language, availability to deploy, or other factors. Igreja Evangélica Luterana do Brasil (IELB) has prepared men who are able to serve immediately in the area of church planting and theological education.
In LCMS International Mission, an alliance missionary is an ordained pastor from a partner church who receives a call from their church and is sent internationally as a missionary in coordination with LCMS International Mission. The pastor remains on the active roster of their church body. The Alliance Missionary model has been used successfully in the mission field for decades in Latin America and Africa. This model brings together partner church bodies who can combine assets to jointly serve internationally.
IELB, in partnership with the LCMS, has called eight pastors to serve as missionary pastors and theological educators. For the Africa region—Rev. Moacyr Alves Júnior – Republic of Congo; Rev. Daniel Martins Silva and Rev. Volmir Knevitz da Rocha – Uganda; Rev. Carlos Kracke – South Africa. For the Latin America & Caribbean (LAC) region—Rev. Lucas Elberhardt Nunes – Dominican Republic; Rev. Maicon Schenkel Schieferdecker – Uruguay; Rev. Rafael Pereira Milagres – Guatemala; Rev. Raphael Voigt – Panama.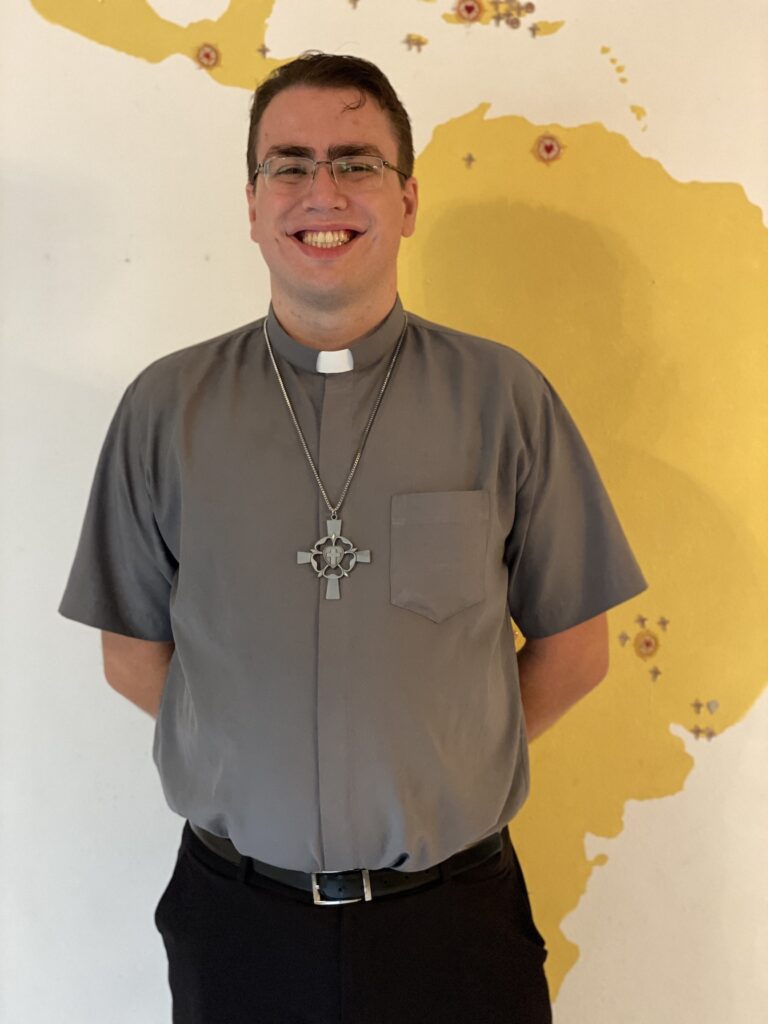 In preparation for service, these pastors and their families have attended missionary orientation in the Dominican Republic. This event brought together the executive leadership of the LCMS and IELB along with missionaries from the Africa and LAC regions.
LCMS President Matthew Harrison and IELB President Gerald Schuler are both excited and encouraged by this partnership. Both shared messages of encouragement during morning devotions and throughout the week. "As you go out into the mission field, you will be tried and sifted; face many frustrations and trials. We will do our best to care for you and reach out to you. We want you to be able to serve the church for years to come." — President Matthew Harrison.
"In 1899, the LCMS sent a missionary to Brazil. Because of this, we received the Good News of salvation announced to us by the Evangelical Lutheran Church. Today we are more than 240,00 Lutherans in Brazil. We are grateful that we are able to take this Good News that we have received to other countries. From our hearts, we are eternally grateful to the Lutheran Church—Missouri Synod. We send you Alliance Missionaries, brothers and sisters in Christ to other countries, with certainty that your church is praying for you. The Lord will be with you. Be certain that your church prays for her missionaries throughout the whole world."— President Gerald Schuler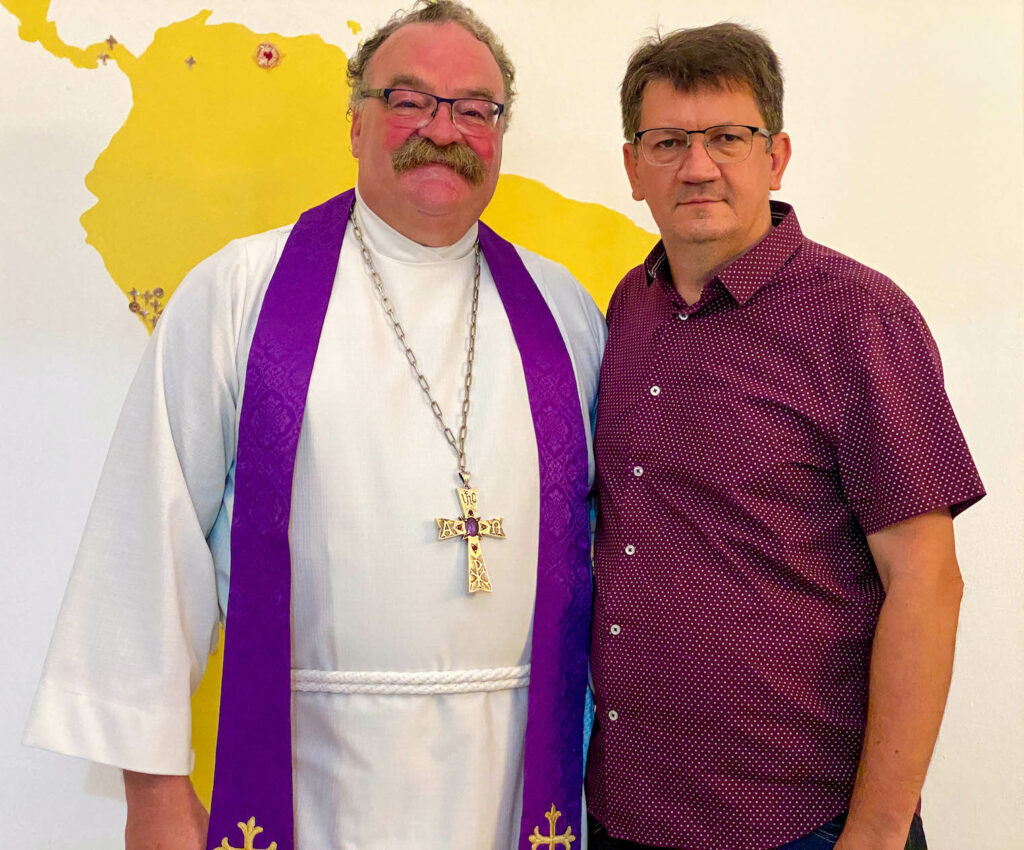 During this time of orientation, the alliance missionaries will focus on language acquisition, lessons on learning and living the culture, being a teacher and team player, being and giving a Christian Witness, planting Lutheran churches, health and wellness on the mission field, communicating with donors, and missiology classes. This has been a wonderful time of fellowship, encouragement, and support as veteran missionaries help prepare their new coworkers for Christ. Pastor Daniel Martins shared that this is an excellent opportunity for him and his wife to serve the Lord; they are excited and look forward to their arrival in Uganda.
Rev. Shauen Trump, regional director for Africa, and Rev. Ted Krey, regional director for LAC had the opportunity to give an overview of the Alliance program and share about the work of the LCMS in both regions on a recent radio show. This show, led by IELB Vice President of Evangelism and Mission, Rev. Heder Pieper Gumz, is a live show recorded weekly for IELB's media channels.
"I Look forward to the future together with great enthusiasm and eagerness." —Rev. Kevin Robson, Chief Mission Officer of the Lutheran Church—Missouri Synod.