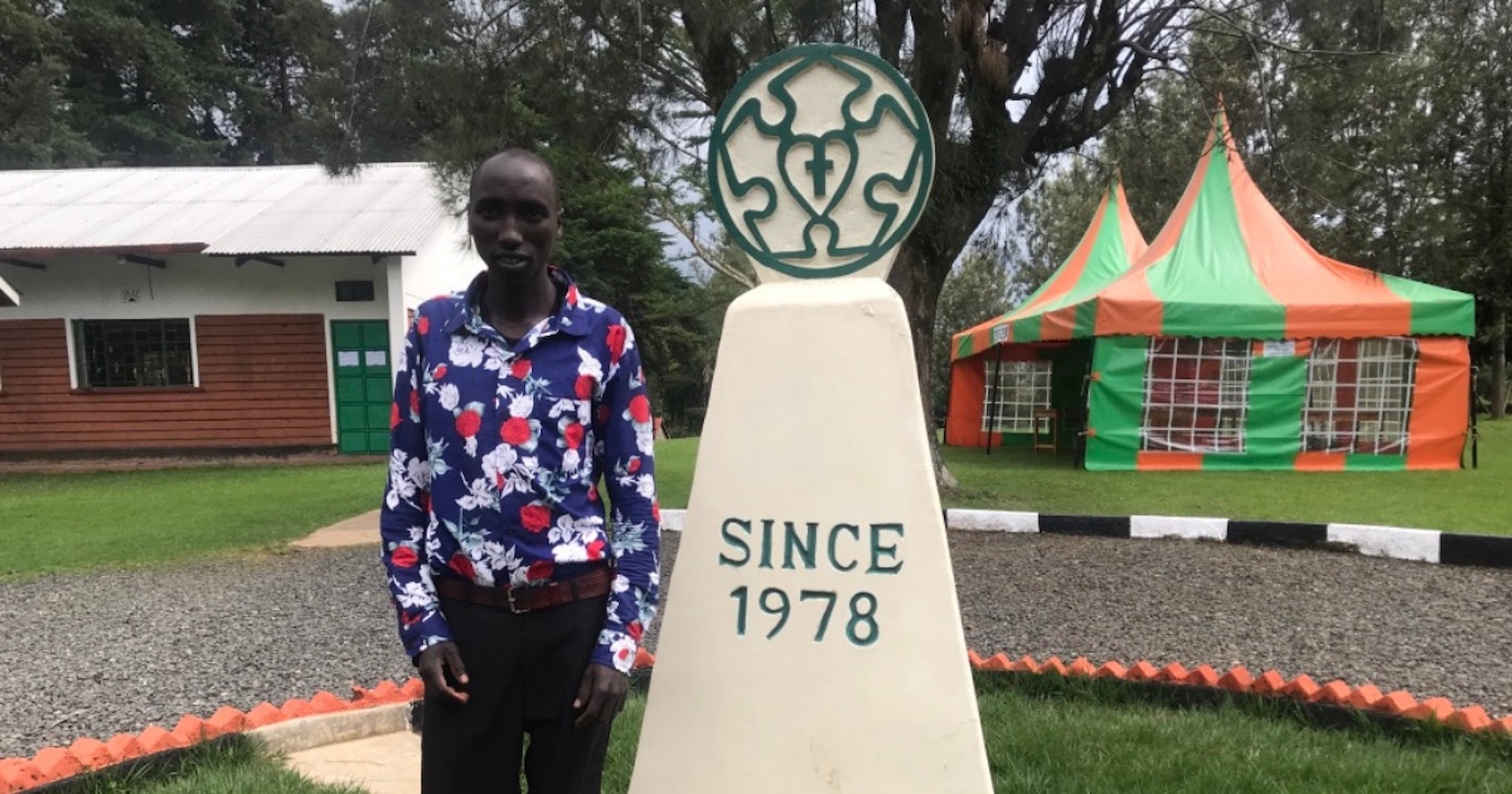 Daniel Seng'oi was enrolled in Project 24 Udom in May 2011. Project 24 was started between the LCMS Office of International Mission and the Evangelical Lutheran Church in Kenya. This initiative provides school boarding facilities in Kenya that give vulnerable children the opportunity to complete primary school education while living at a site, a home away from home. Each facility provides a Christ-centered, loving, caring, and safe environment. Every pupil has daily opportunities for Scripture engagement, catechesis, and worship. Qualified students continue on to secondary schools and trade schools or colleges on Project 24 scholarships. The goal is for the child to grow in faith and celebrate Christ's claim on his or her life in joyful recognition of God's forgiveness worked by grace through faith.
Daniel comes from a humble background in Parkoyo village – Sekeer parish in northwest, Kenya. He enjoyed studying Christian Religious Education and participating in athletics and Bible studies during his high school career. He completed the Kenya Certificate of Secondary Education in 2019 and shortly afterward joined the Pre-Lutheran Academy at Neema Lutheran College-Matongo. This program enables students to strengthen their Lutheran faith in the months between secondary/high school and college and gives them an opportunity to explore church work. Daniel graduated from the Pre-Lutheran Academy program in December 2020.
Now at the age of 21, Daniel has felt called to continue as an Evangelist. He was accepted at the Kapenguria Bible College in the Northwest Diocese of the Evangelical Lutheran Church in Kenya (ELCK) and has just begun his studies in the Evangelistic Training course.