Above Photo: Pastor Arturo Maita and James Krey survey damage from January earthquakes in Puerto Rico. Photo credit: Johanna Heidorn
Nobody would dispute that 2020 has already been a less-than-ideal year for short-term mission teams slated to serve in Puerto Rico. With the destruction of infrastructure, homes, and businesses from the earthquakes, and the pandemic lockdown, four short-term mission teams were forced to cancel trips.
Since the lockdown is affecting volunteer mission teams around the world, volunteer coordinators from multiple regions came together to brainstorm ways for people to serve without ever leaving home. The result was an online English conversation partner project. The idea was to pair native English-speaking volunteers with students desiring to practice their English.
The invitation to get involved in the project included three groups: those whose short-term mission trip had been canceled, those who had served on teams in the past, and Concordia University students. The response was overwhelming with 82 positive replies.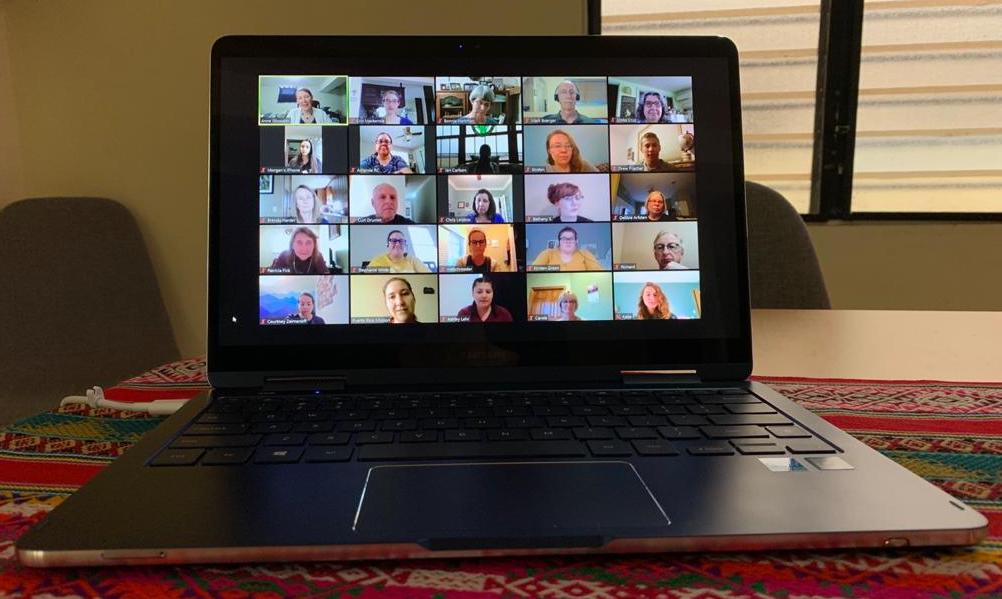 The program consists of a 5-week commitment. Orientation sessions were held on Tuesday and Thursday of this week to introduce volunteers to the LCMS's church planting work in Puerto Rico and help them understand how teaching English functions as a bridge into the community; classes will continue for the next four weeks. Forty-two students are enrolled between Ponce and Mayagüez; another 15 are on a waiting list, eager for future rounds.
The Czech Republic and Russia join Puerto Rico in piloting the program. If it proves beneficial and viable, it may expand to include other countries served by our LCMS missionaries. Thanks be to God for our volunteers and our missionaries, who are creatively using technology to seize an opportunity for spreading the Gospel during this lockdown.