Above photo by Johanna Heidorn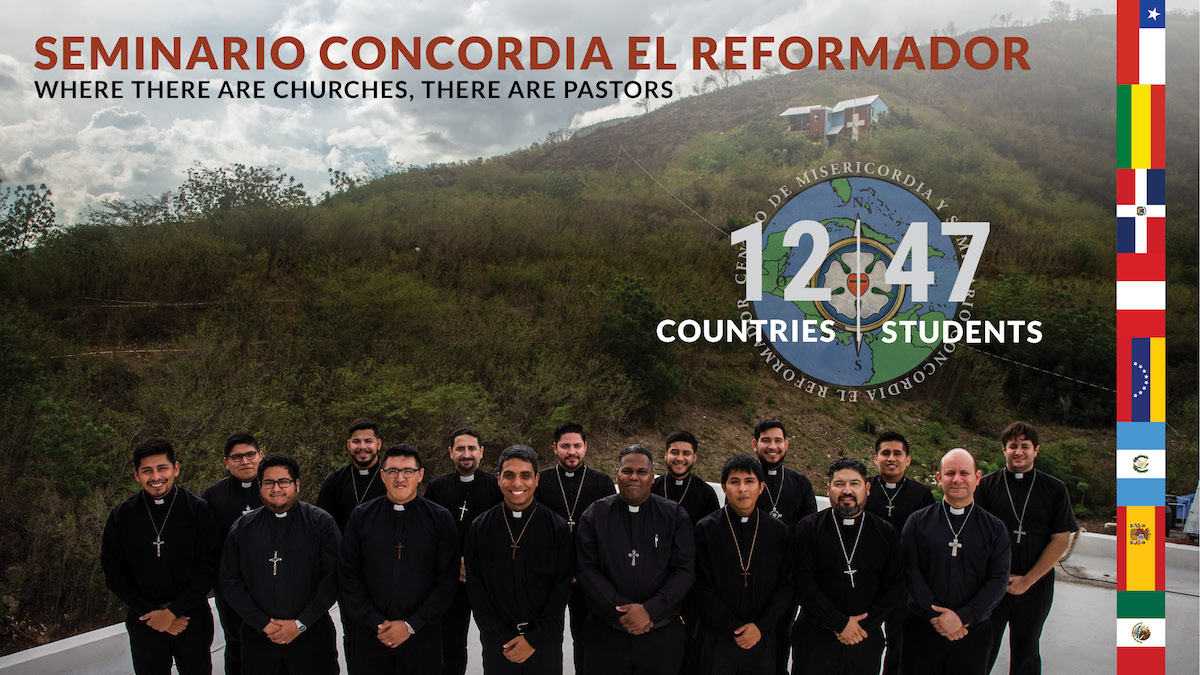 Concordia the Reformer Seminary in the Dominican Republic hosts an annual symposium drawing an increasingly large crowd each year. The draw is two-fold: It is currently the only Lutheran theological symposium in Spanish, and the quality of the presenters and presentations is top-notch. It was the overflowing crowd at last year's conference that prompted the organizers to reluctantly establish the by-invitation-only rule for the 2020 symposium scheduled to take place next week.
With demand for the symposium at an all-time high, and lockdowns taking place across Latin America, Seminary Director Rev. Joel Fritsche and the team of missionaries in Latin America worked quickly to explore possible online options. It was decided that webinar software would provide the interactive platform needed to serve such a large group of attendees. Also, Facebook Live feeds would be made available to reach an even broader group of interested theologians and church members.
Currently the event is only days away, so final software testing is ongoing. Thanks be to God it appears this year's symposium attendance will eclipse other years by a substantial amount. With 60 on the list of currently registered guests for the webinar and countless others with access to the Facebook Live feed, this will, no doubt, be the first and also the largest virtual theological symposium specifically for Spanish-speaking Lutherans, in the world.
The schedule of presentations is as follows:
May 26 – Baptismal Pastoral Care in Times of Disaster presented by Rev. Sergio Fritzler
May 27 – Theology of Mercy in Time of Pandemic presented by Rev. Rubén Domínguez
May 28 – The Plague in Times of Luther: History and his Theological Reflections presented by Rev. Dr. Roberto Bustamante
May 29 – Use of Social Networks in Times of Isolation presented by Rev. Christian Hoffmann
For those who would like to be a part of the symposium, the presentations will begin at 8 p.m. AST each evening, May 26-29. They can be accessed on the Seminary's Facebook page by clicking the button below.