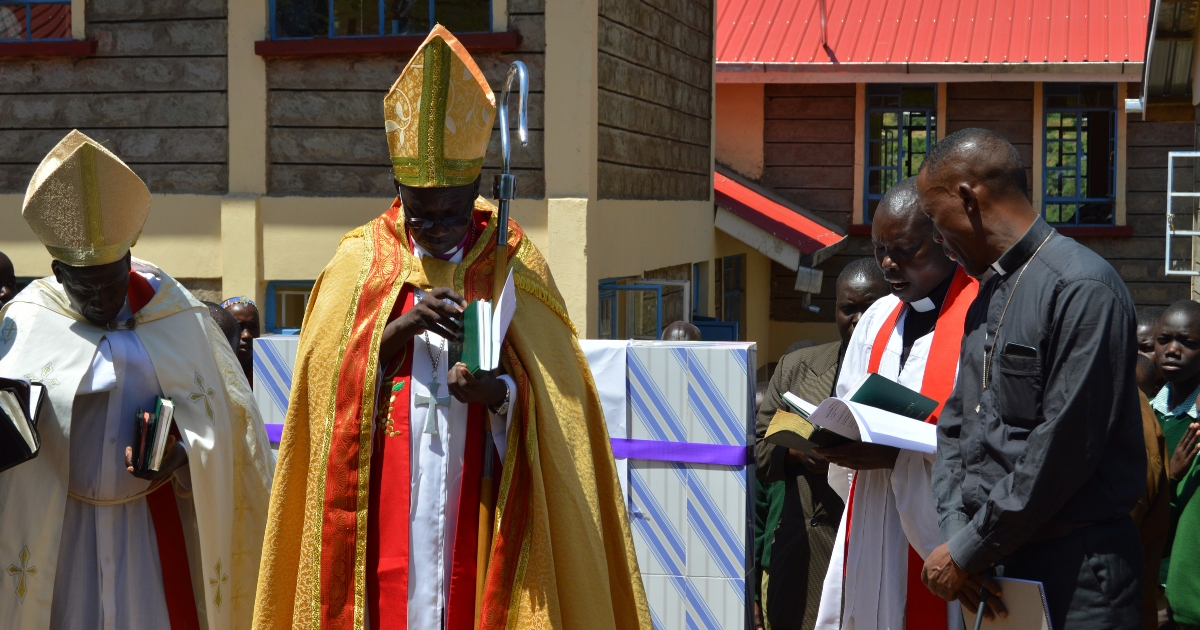 Last month in Kenya, there was a joyful celebration of the opening of the sixth Project 24 Children's Boarding Facility: Nyambiri. This celebration brought together the leadership of the Evangelical Lutheran Church of Kenya (ELCK), LCMS missionaries the site managers, staff and all 190 children from all of the sites. It was truly an event to remember.
Along with the opening of the new facility, the children gathered together for the Catechetical Club Competition which takes place in April and August. The children present in the areas of drama, small catechism recitations, hymn singing, poems and original songs. This was the first competition for the children at Nyambiri.

We thank God for the successful opening of Project 24 Nyambiri and for the hard work and dedication of the leadership from the Nyamira Diocese in creating a home for the vulnerable children in their congregations. The Nyamira Diocese is the newest diocese of the Evangelical Lutheran Church in Kenya.