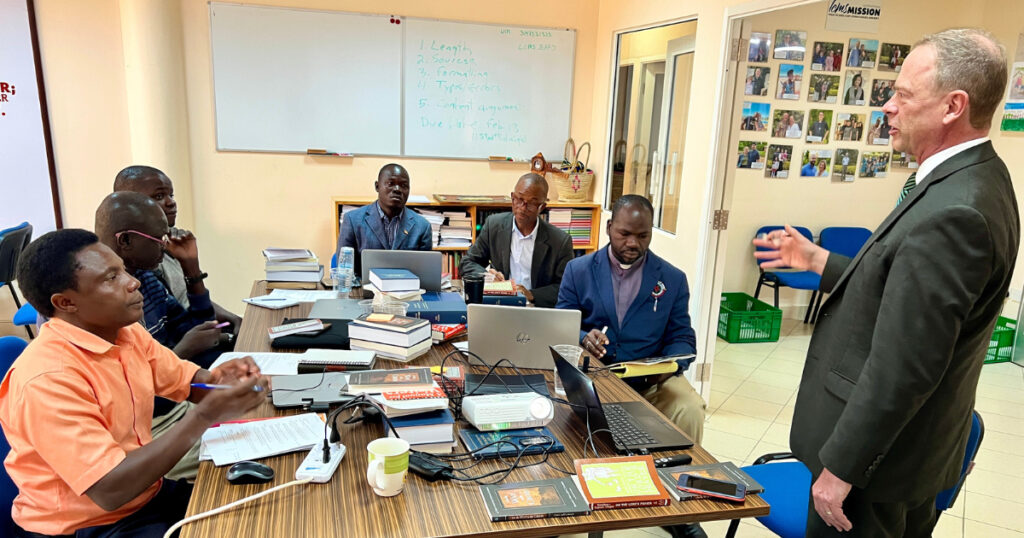 ~Story by Shara Osiro and Cynthia Awuor
In recent years, the African Lutheran church has grown remarkably. Although this quick expansion is good, it also emphasizes the urgent need for advanced leadership training within local congregations. Our mission field worked with LCMS Concordia Seminary in St. Louis to create a curriculum and provide pastors in Africa with an online Master of Arts in Theology degree to meet this need and provide a solution within Africa.
Online learning has transformed higher education globally during the past ten years. The traditional approach of attending a college or university campus to obtain a degree is no longer the only option available. In August 2022, the first cohort of master's degree students from Africa began their studies under this program. With 24 master's degree credits, the distance learning program will take 3-4 years for a student to complete. Upon graduation, the pastor will be able to teach in African seminaries on topics such as law and gospel, creeds and confession, African theology, and preaching and interpreting God's Word.
In January, six students from Ghana, Kenya, Uganda, and South Sudan gathered for an in-person, one-week intensive course with Dr. Joel Elowsky at the LCMS Africa region's field office in Nairobi, Kenya. The course focused on Readings in African Theology. This was a valuable first opportunity for the students to meet each other and Dr. Elowsky in person.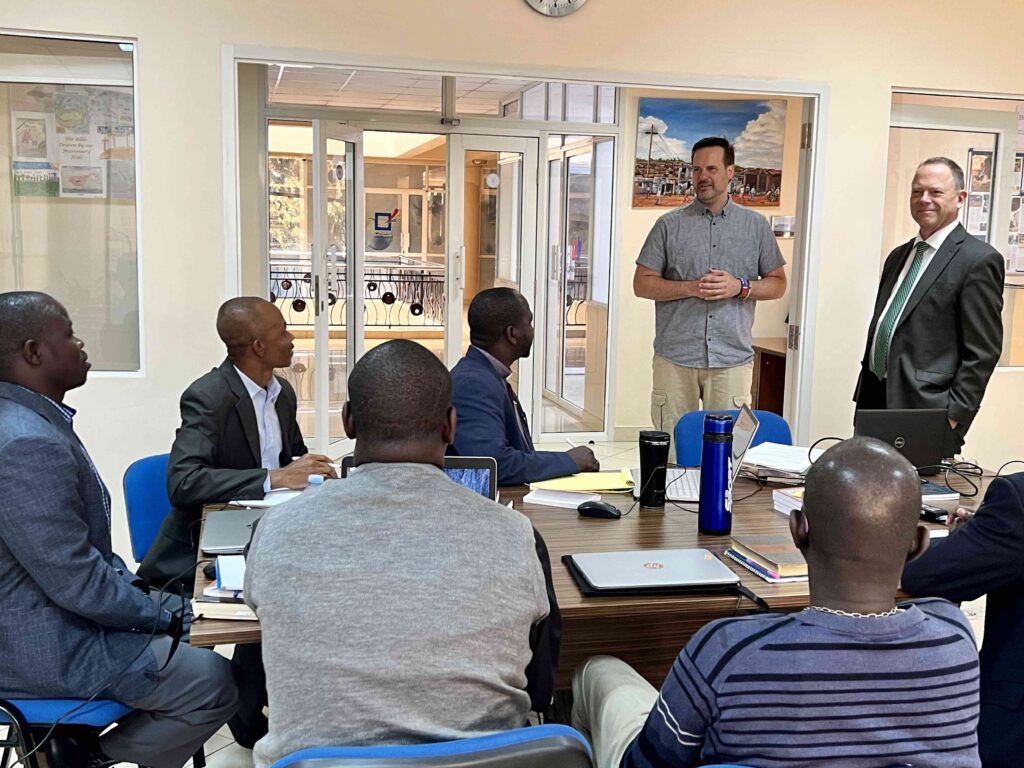 Rev. David Erber, an LCMS missionary who serves in Ghana as a Theological Educator, and the program's facilitator says, "This course is part of the Concordia Seminary online Master of Arts in Theology degree offered to qualified pastors in Africa. These men already serve as seminary instructors, senior pastors, and influential church leaders in their home countries. Normally, these men meet in weekly Zoom sessions with Concordia Seminary faculty and LCMS missionary facilitators."
The students expressed their joy and appreciation for the opportunity to participate in the in-person intensive week and the program in general, and eagerly anticipated future face-to-face classes.
"I am very excited to study this course and learn about Christianity in Africa. I have gained much knowledge from this course, and it's interesting to know that Christianity started in Africa. I look forward to gaining more knowledge in the courses to come. This was a blessing to an African pastor like me; Africa can continue to have theological and intellectual pastors," says Rev. Benard Mwesigwa from Uganda.
Rev. John Lanbon from Ghana was happy to meet fellow students, "I am very excited to be in Nairobi for this special program with Dr. Elowsky and to meet other students from South Sudan, Kenya, and Uganda. The program has been helpful, and I am grateful to God and looking forward to more interesting courses as we continue with this program."
The students also expressed their eagerness to make meaningful contributions to their church bodies and seminaries after completing the program. Reverend Peter Maganda, hailing from Uganda, expressed his elation for being part of the MA program and is enthusiastic about continuing to serve with his church body, the Lutheran Church of Uganda (LCU).
"I am optimistic because I want to serve the LCU with sound doctrines. This program trains and equips me so that I can serve and teach many people who will come after me, in the seminary in Uganda. Thank you to those supporting us financially and with prayers. May God continue blessing you," he says.
The students participated in a variety of tasks during the intensive course week, including leading daily devotions, attending lectures, participating in group discussions, and reflections, and completing assignments. Final exams and a term paper assignment ended off a challenging and worthwhile learning experience.