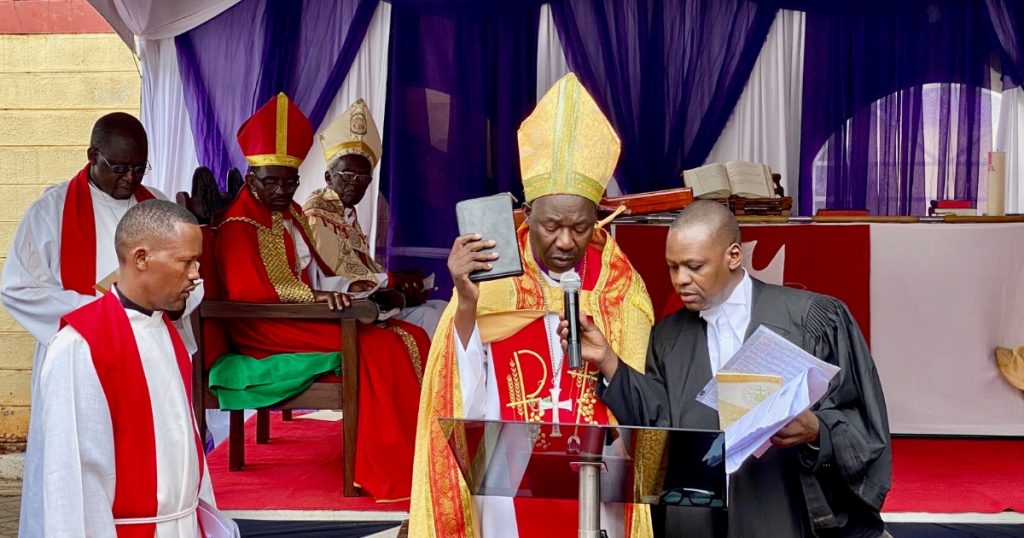 Sunday January 26th was a special day. Rev. Dr. Joseph Ochola Omolo was installed at the newly elected Archbishop of the Evangelical Lutheran Church in Kenya (ELCK). Bishops and pastors from Ethiopia, Kenya, Rwanda, Tanzania, South Africa, South Sudan and Uganda came to support and celebrate their brother in Christ.
Bishop Emeritus Walter Obare was the presiding minister, and presented Archbishop Ochola with the Book of Concord and the Confessions of the Evangelical Lutheran Church. Afterwards, Archbishop Ochola is congratulated by his brothers in Christ.
Also in attendance of this most joyous occasion were family, friends, mission partners and congregation members who brought messages of greetings and congratulations to the new Archbishop.
Family and friends

Congregations members

Pastors of the ELCK say congratulations

Mission partner from Sweden & Pastor from Ethiopia bring greetings

Bishop Angowi from Tanzania & Bishop Lokipuna from Kenya