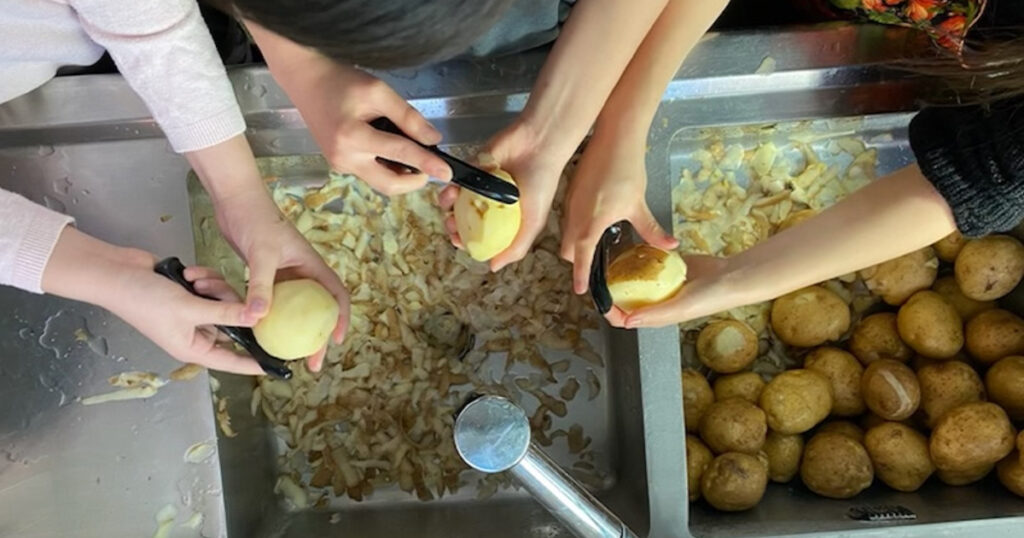 For decades, on the last Thursday in November, aproned volunteers have filled the kitchen at International Lutheran Church (ILC) in Seoul, South Korea — all working together to prepare a wide range of traditional American dishes.
Familiar smells filled the air as old family recipes baked in the large oven. Turkeys and hams roasted, and other members and guests arrived in the early evening with contributions to share at the long tables after a Thanksgiving worship service.
It's an event the church congregants look forward to each year.
But as we are all painfully aware, this is a year unlike any other in our lifetimes. While gatherings are limited and government restrictions changed the usual scene, thankfulness continued this year at ILC. A smaller group of volunteers gathered in the kitchen to cook and later pack the traditional Thanksgiving meals in boxes for members to take home after the worship service. Celebrations don't look the same this year, but hearts still overflow with gratitude for all the mercies and blessings of our Lord. As the psalmist reminds us, we give thanks to the Lord with all our hearts.