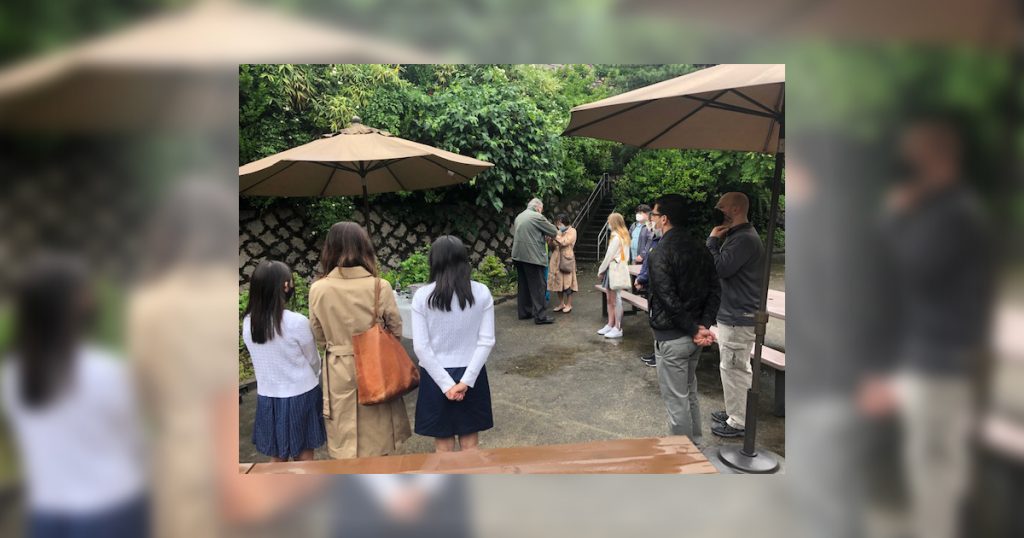 At the end of February, International Lutheran Church (ILC) in Seoul, South Korea, migrated all worship services, Bible studies and fellowship activities online. The Rev. Carl Hanson, who serves the Office of International Mission (OIM) as the pastor of ILC, remarked, "There is comfort in community and gathering together in the physical church. But we see God's presence and blessings through this situation, too."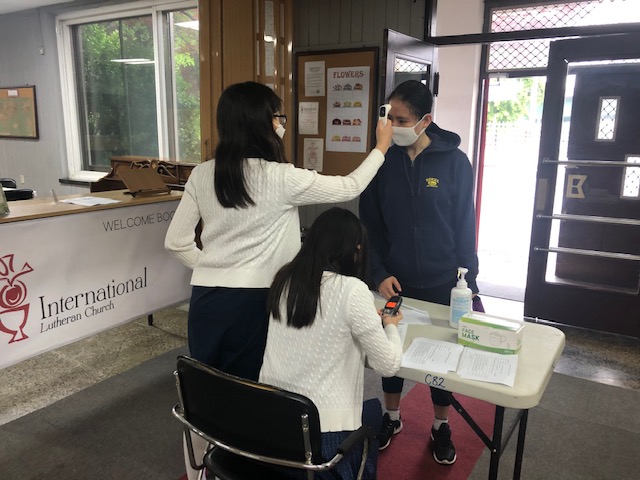 Being physically apart as a congregation is challenging. However, in some ways the congregation is closer than before. Members who hesitated to volunteer in the past now assist by recording responses to the liturgical readings as well as hymns to lead the online worshippers. ILC is also blessed with musically-talented members, whose gifts are highlighted in the pre-recorded services. Bible studies and virtual game nights are another way the congregants keep connected. Individuals, couples and families volunteer to video record a short message of greeting to add at the close of the online service. Even former ILC pastors and members now living in other places around the world have participated in this way. It's exciting for long-time ILC members to see these old friends again.
Feedback from ILC members has been encouraging, and the outreach of the church has grown through this enhanced online presence. Hanson notes that ILC pre-recorded services benefit from the two technological experts he has on his personal "staff" — daughters Lydia, 12, and Andrea, 16. The girls' video skills help provide a professional format and creative filming styles that engage the viewers, in particular during the children's messages.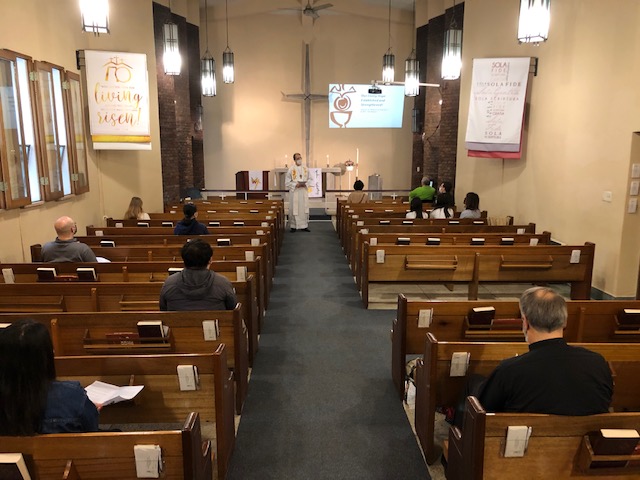 On Sunday, May 24, the congregation had the opportunity to attend ILC's first in-person "socially responsible" worship services in four separate time periods throughout the morning. Measures were followed to ensure proper protocols set by the South Korean government and health officials. The church plans to continue these "socially responsible" services as well as offering its online services at least through June. "What a privilege to come together and lay all our anxieties before His throne in prayer," expressed Hanson.
Praise God for the faith placed in the hearts of His followers. To learn more about ILC, click this link.