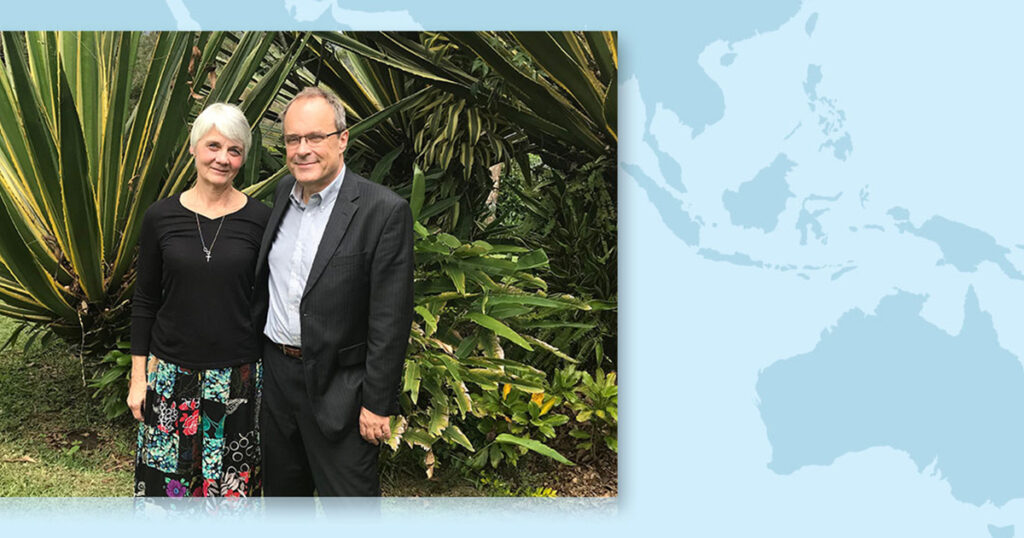 This has been a difficult year for everyone, including LCMS missionaries. An international travel ban set by the LCMS Office of International Mission (OIM) early in the pandemic ultimately extended to six months. During that time, some missionaries remained on the field while others for various reasons were advised to return to the United States. LCMS missionaries around the globe experienced some form of travel restrictions, but all are so grateful for the continued support of partners and the church during these trying times.
Yet these months have not been wasted. The lockdowns and travel bans have provided opportunities for missionaries that would not be possible during their regularly scheduled lives. Dr. Martin Dicke, who serves in Papua New Guinea (PNG), is taking advantage of this time to work on various resource projects for mission sites in PNG. Here are five of the projects that Dicke currently has underway:
Editing the Tok Pisin (Pidgin English) version of Luther's Small Catechism for its fifth reprinting. Since 2007, over 20,000 copies of the catechism have been distributed by the Evangelical Lutheran Church of PNG (ELC-PNG) and the Gutnius Lutheran Church (GLC). Recently, another 8,000 copies were ordered by the ELC-PNG, and 5,000 by the GLC.
Compiling and proofing Luther's Small Catechism in the Enga language for publication. Dicke's uncle actually originally translated parts of the catechism into Enga and it has since been revised by Timothy Lutheran Seminary at Birip. Several sections with difficult concepts and grammar issues are being reviewed for translation accuracy.
Formatting and preparing a study manual for Luther's Small Catechism in the Enga language. The translation of this manual began in the 1960s but was never published, as it has been in Tok Pisin. But Tok Pisin is still a challenging language for some seminarians and pastors, so making the material available in their native language of Enga is important. It may later be published.
Editing and proofing for publication a revised edition of Enga Liturgi (Enga Liturgy). This is a resource that provides orders of worship services for pastors and evangelists of the GLC. In the GLC churches where hymnals are not available, and all services are conducted orally in the Enga language, this publication will be very useful.
Editing recordings and creating print editions of almost 100 songs recorded at Timothy Lutheran Seminary. Visit this page to listen to Christian music by the youth in PNG. These recordings will be shared on social media.
Dicke is considering several other projects as well. Since acoustic guitar is the main instrument in these mountain churches, Dicke hopes to write an instruction book on beginning guitar in Pidgin English for use at Timothy Lutheran Seminary and in the PNG churches. Dicke is also working with a new organization called David's Harp that developed after the success of the Music Conservatory at St. Paul's Lutheran Church in Council Bluffs, Iowa. Both St. Paul's Music Conservatory and David's Harp are interested in partnering in the area of music and worship for the mission field.
Join us in thanking God for the talents and dedication of Dr. Dicke. The time involved to prepare and improve these resources is a gift from our Lord. View the Dickes' prayer card to learn more about their service and to get involved.