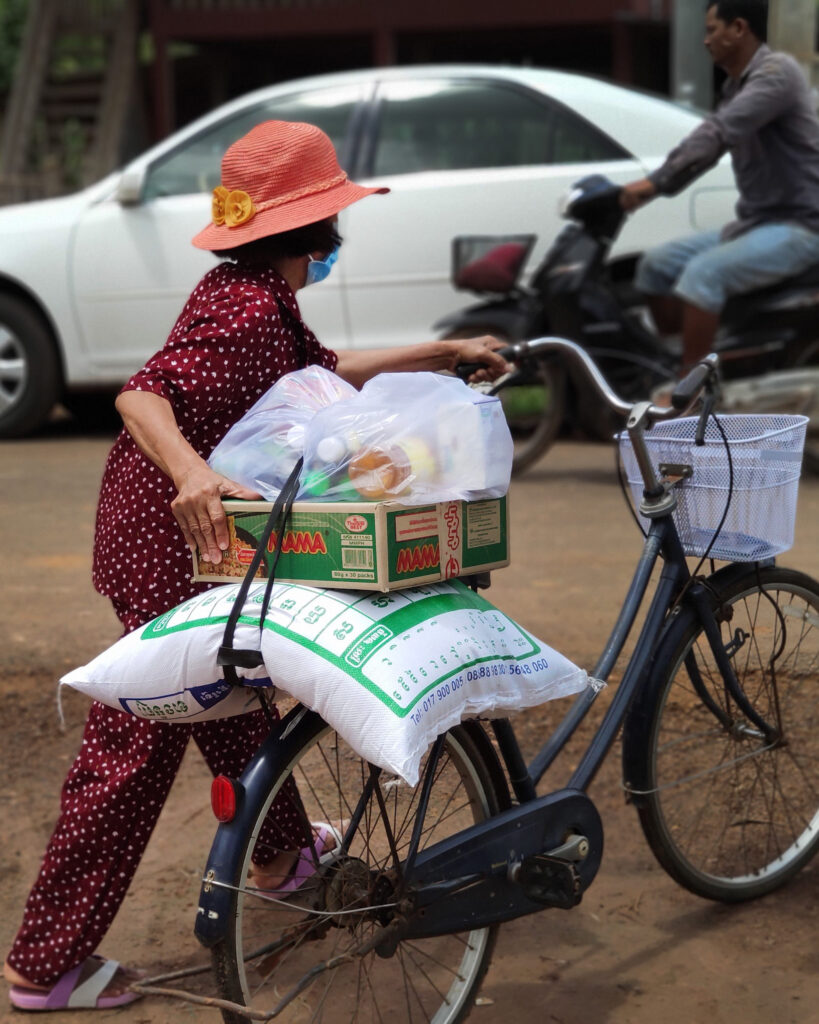 This summer, The Lutheran Church—Missouri Synod (LCMS) partnered with the Cambodia Lutheran Church (CLC) and several other Lutheran organizations to assist local Cambodians suffering economic hardship as a result of the COVID-19 pandemic. CLC pastors and church leaders delivered a month's supply of basic food staples to over 350 families during May, June and July.
Cambodia has been particularly hard hit in the Asia region by the economic downturn brought on by the pandemic. The World Bank warns that COVID-19 "poses the greatest threat to Cambodia's development in its 30 years of modern history." Tourism, which provides countless jobs in the country, has plummeted. Many factories also are shuttered for now. The CLC recognized the challenges facing families and organized to fill material needs while also connecting people to the Gospel of Jesus Christ.
Rice, instant noodles, fish sauce, cooking oil, canned fish, soy sauce and soap were collected and sorted. Church members and pastors delivered packages with a month's worth of these needed staples to families with significant challenges. They also offered prayers, songs of praise and preached the spiritual food of God's Word to the families.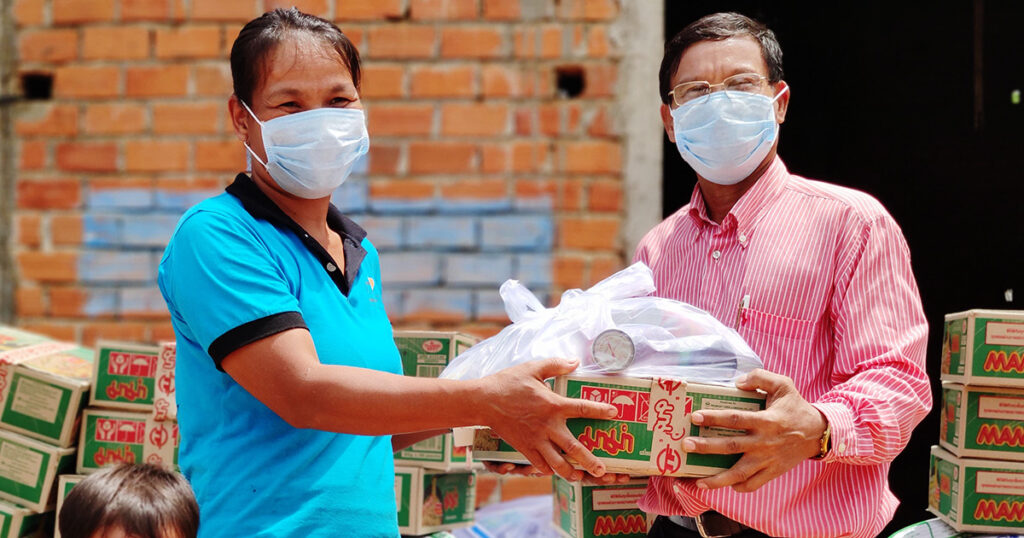 Concordia Welfare and Education Foundation (CWEF) also provided the families with critical training on handwashing and mask usage to prevent the spread of COVID-19. In addition, staff members of Lutheran Heritage Foundation and Lutheran Hour Ministries offered Christian literature resources.
The chairman of the CLC, the Rev. Bun Sopheap, expressed his appreciation on behalf of the CLC members, saying, "Thank you to LCMS and the many other Lutheran organizations for sharing love and relief to the Cambodian Lutheran congregations and unemployed Cambodians during this pandemic period. We don't have anything to offer in return but our praises of thankfulness to God for our Lutheran church brothers and sisters around the world for this assistance."
Along with the LCMS, Lutheran Church—Canada, the Garuna Foundation and the Lutheran Church of Australia also played vital roles in funding this project. "This project is an excellent example of God's people collaborating to demonstrate His love by meeting the needs of community members facing difficult circumstances. Lutheran agencies from all over the globe committed to this worthwhile project, reaching hundreds with bodily and spiritual help," commented the Rev. J.P. Cima, a missionary in Cambodia with the LCMS Office of International Mission (OIM).
Join us in a prayer of thanksgiving for the Cambodia Lutheran Church's heart for mercy work in their communities, and for the Lutheran organizations that came together to make it possible. Please pray for the physical and spiritual health of those families who received the food aid and for all those still in want. Explore more photos and video of the project, and learn more about missionaries Rev. J.P. and Aimee Cima as they serve in Cambodia.