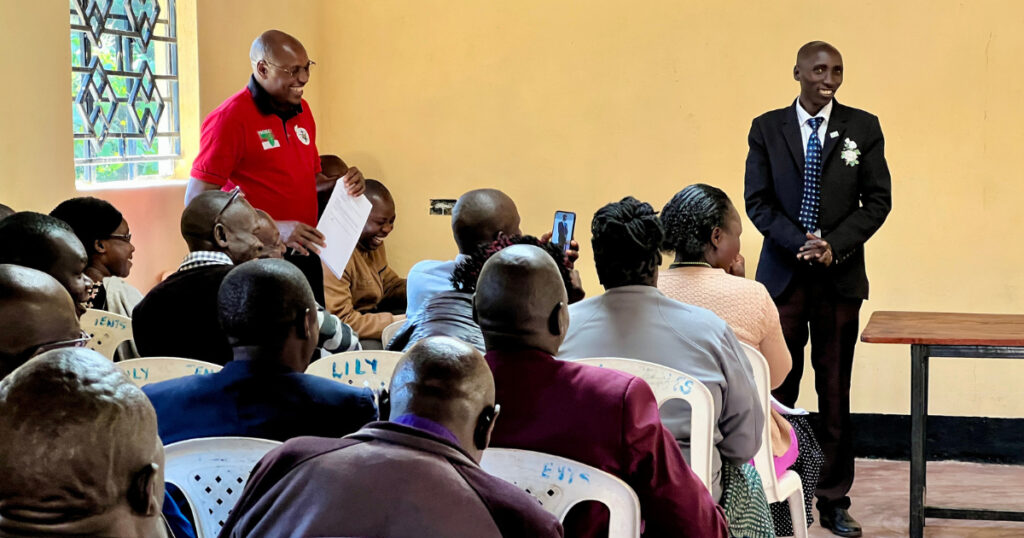 Story by Cynthia Awuor – Shared Ministries Admin. Assistant for the Africa region
The Christ's Care for Children: Kenya (CCC: K) program, a partnership between The Lutheran Church—Missouri Synod and the Evangelical Lutheran Church in Kenya, sponsors children from underprivileged backgrounds in Kenya. The program connects donors with children residing in one of Kenya's eight Project 24 boarding facilities. This program transforms lives, and children receive the support they need to thrive.
Growing up, Daniel Lotudo had little hope for a bright future. It was not until he joined the Project 24 program in 2011 that his life took a new turn. "I am from Sekeer hills – Porkoyo parish in Northwest Kenya. I am the third of eight siblings, from a very humble family background, and had no hope for the future," Daniel says.
The program provides children with much more than just food and shelter. It also teaches them valuable life skills like cooking, cleaning, livestock care, farming, and about Jesus Christ. Daniel believes the program played a significant role in his life, educating him, shifting his attitude, and nourishing his spiritual life.
Daniel finished his Kenya Certificate of Secondary Education in 2019 and had a break before college. During this break, he enrolled in the Pre-College Lutheran Academy (PLA) at Matongo Lutheran Theological College in western Kenya. The program was created to strengthen students' faith before college and encourage some to consider church vocations such as pastors, deaconesses, or evangelists.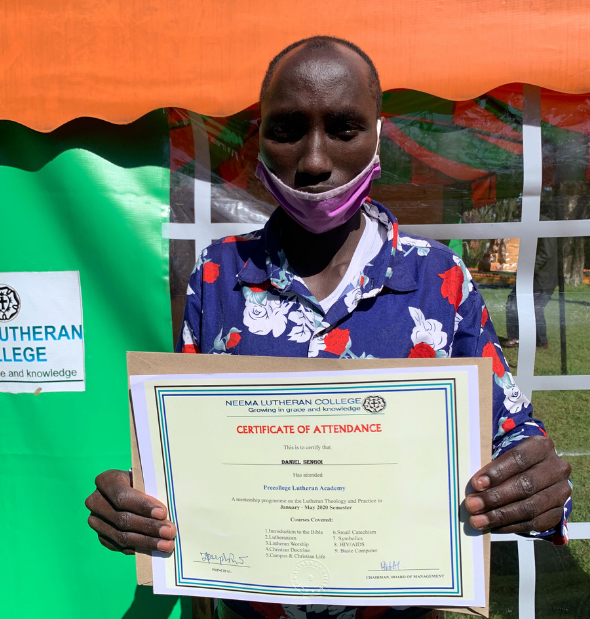 For Daniel, the PLA, combined with his love for God and the manifestation of God's glory in his life, inspired him to become an evangelist. "The program changed my perspective on life and the spiritual nourishment I received when in the program mentored me to be an evangelist. As a result, I constantly want to tell people about Christ and share my faith with them", he says.
Daniel faced numerous challenges when training to become an evangelist, such as navigating rugged terrain and bearing the high transportation costs during home visits and community outreach. Nevertheless, he refused to be discouraged and ultimately emerged as a capable and qualified evangelist. This February, Daniel graduated from Kapenguria Bible College and was recently appointed as the chaplain at P24 Kabichbich site. He is passionate about continuing to spread the gospel and wants to teach the young boys at the place how to share their faith with others.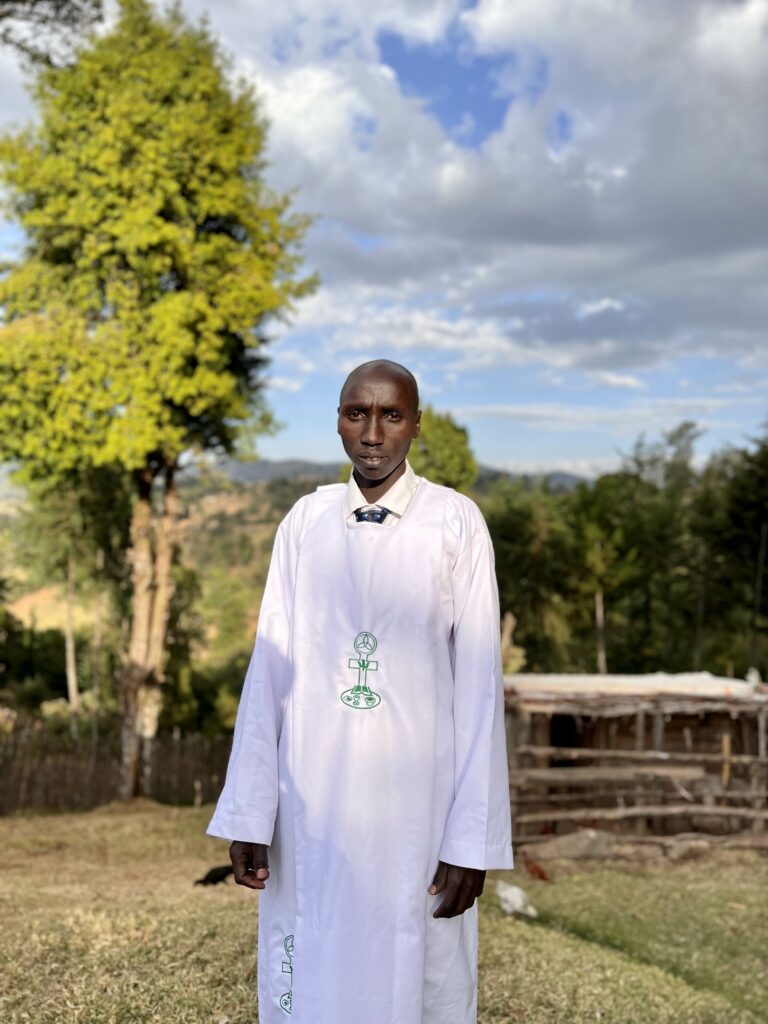 Daniel remains enthusiastic about expanding his knowledge and aspirations and has expressed interest in pursuing the Special Ordination Class (SOC) at Kapenguria Bible College. His goal is to create a welcoming atmosphere in his home congregation and encourage new believers to stay connected with the church. He acknowledges the program for sowing a seed in him that will bear fruit, and he is grateful for the program's impact on his life. He cherishes the program and anticipates more milestones will be celebrated in the future.
Daniel's story is a testament to the program's impact on his life and the lives of many others, and he looks forward to continuing to spread the gospel and make a positive impact in the future.