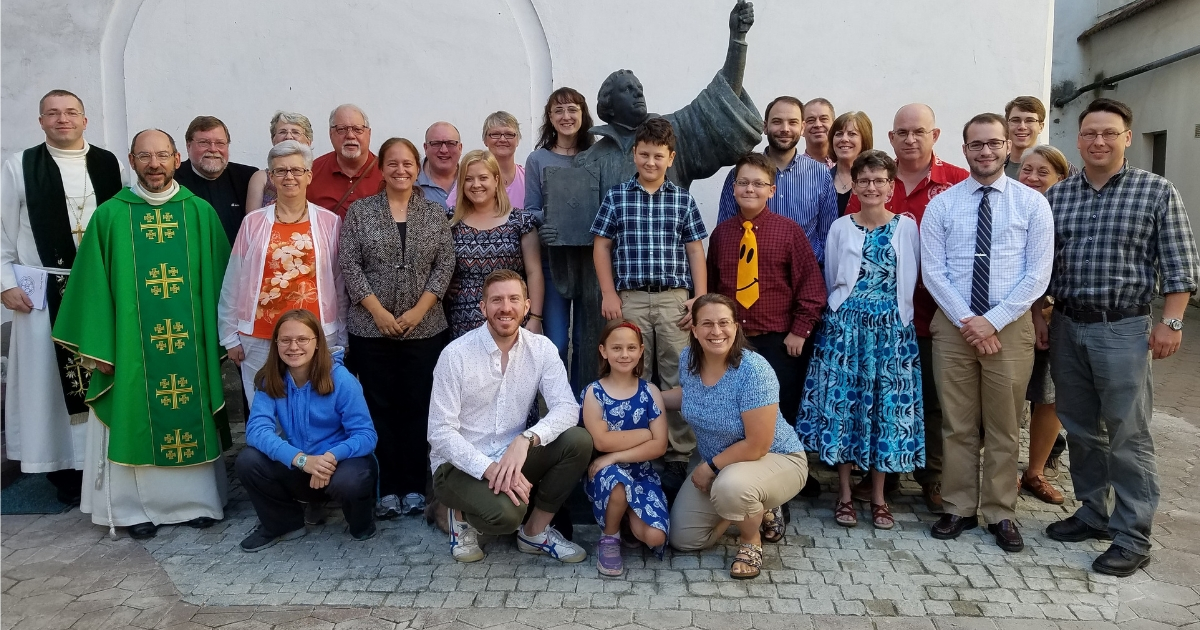 Each year, the LCMS Eurasia missionaries join together at a regional meeting—a week of fellowship, rejuvenation and rest.  In August 2018, special guest Rev. Peter Bender provided instruction on "Catechesis on the Mission Field," as part of the church worker care program. Rev. Bender provided instruction and ideas on how to use catechesis in a daily practice for workers and families, while they are deployed in the mission field.
In addition to the daily lectures and worship, Eurasia regional management provided important LCMS policy updates, training and news. Each evening, the missionaries and their families enjoyed fellowship together, while sharing meals at various Lithuanian restaurants in Vilnius. For some missionaries, this is the only time to connect with other missionaries in the region face-to-face each year.
In the afternoons, missionaries and their families spent free time exploring the city or resting.  By the end of the week, this helped everyone return to their respective mission posts re-energized and ready to proclaim the Gospel throughout the region.