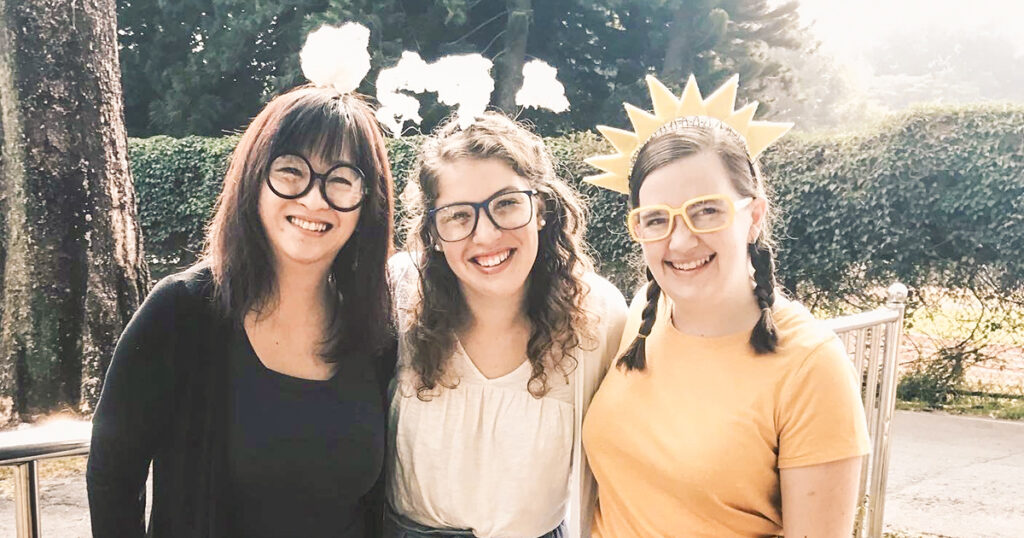 A warm introduction to Taiwan
In January of 2017, Hannah Shull arrived in Taiwan to assist with a program for a large group of missionary kids, while their parents attended daily gatherings during a regional retreat. Shull's roommate at Concordia University Wisconsin, Mequon, Wis., a missionary kid herself, encouraged Shull to join her to help out at the retreat.
"As I stepped off the plane, I was startled at just how warm and humid it could be in Taiwan, especially compared to Wisconsin in January! The next thing I realized was that Taiwanese people truly go out of their way to help you and make you feel welcome," remarked Shull. Her time in Taiwan quickly flew by, but the positive first impression influenced her decision to later return to the island.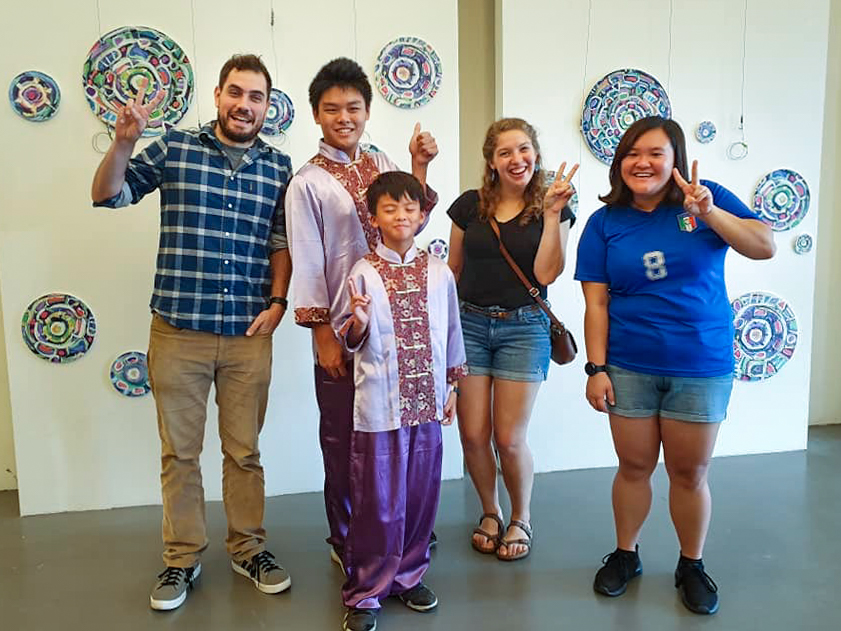 Legacy of education
Shull always knew she wanted to become an educator. Growing up, wonderful teachers encouraged her. During high school she considered other careers, but she kept coming back to education. Her father's role as a Lutheran Church—Missouri Synod (LCMS) elementary school principal also guided Shull's path to pursue teaching.
At Concordia Wisconsin, Shull majored in elementary education. To complete her degree, a teaching practicum was required. In the spring of 2018, Shull returned to Taiwan and connected with LCMS partner school Concordia Middle School (CMS) in Chiayi to fulfil those requirements. After Shull's graduation, she committed to return to CMS as a missionary with the LCMS Office of International Mission.
For two years, Shull has served as an elementary teacher at CMS, teaching English and Bible classes to dozens of young children. "I will deeply miss my students, especially those showing interest in the Bible. Being a teacher and a caring friend to whom they can bring questions about things their families don't teach at home has meant so much to me," reminisced Shull.
Out of the mouths of babes
One precious classroom experience for Shull came after she shared the story of the Thief on the Cross with her second graders. The story of redemption gave her young students true hope. A little girl raised her hand and bravely asked, "Miss Hannah, love Jesus, go up, up, up (to heaven)?" "Yes!" After hearing her teacher's positive response, she threw her arms in the air and shouted, "I love Jesus!"
Wedding bells
Shull will depart Taiwan in late June, leaving behind special coworkers and friends and the bilingual LCMS partner church in Chiayi that she loves. On July 25, she will be married to her fiancé, Keith Gierach, and live in an old farmhouse on an apple orchard in Wisconsin. Shull doesn't have plans to return to the classroom this school year, as she learns the ways of life on an orchard. The new couple plans to worship at Trinity Lutheran Church in Freistadt, Wis.
Shull asks for prayers that the Holy Spirit continues to work in the hearts of her students and provides good and faithful role models in the faith. We praise God for caring missionary teachers to share the Gospel with those who have little opportunity to hear of the hope of life with Jesus.
Visit this site to get connected to mission opportunities or share the link with someone who may be interested in serving the Lord in the mission field of Asia or around the world.