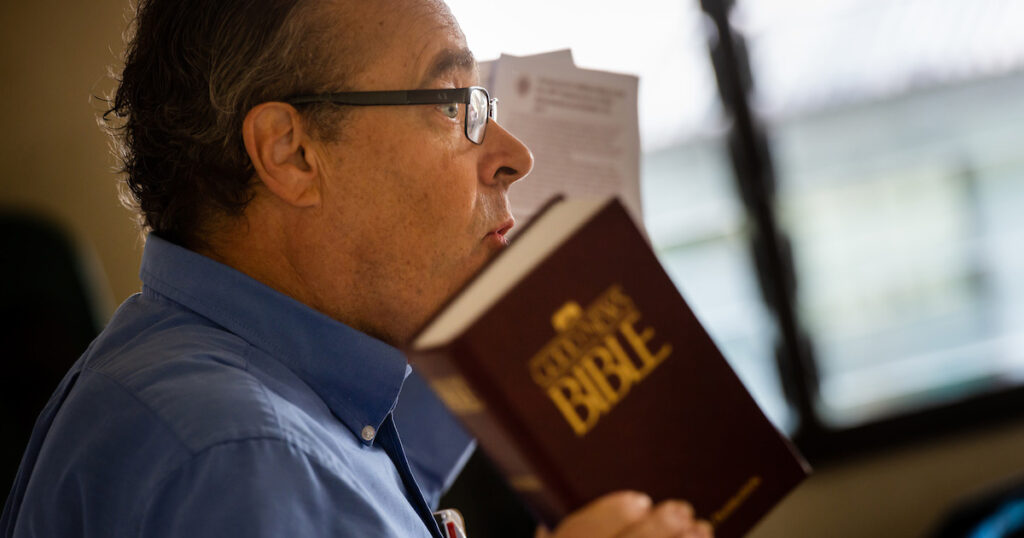 Paths into Papua New Guinea remain blocked for travelers, keeping missionary Dr. Martin Dicke away from the mission field where he has served for three years. Yet his service with the LCMS Office of International Mission continues, now as music specialist for the Asia region.
In this new role, Dicke recently prepared worship and music workshops in Mandarin Chinese with the help of a translator for the China Evangelical Lutheran Church (CELC) in Taiwan. Originally, the plan was to deliver the presentations and demonstration recitals in person for congregations around the island. But a sudden countrywide lockdown in May forced a change of strategy.
Thankfully, the Asia regional office in the central Taiwan city of Chiayi, with its fully equipped recording studio, provided a way for the presentations to be made available via Zoom and YouTube.
"Mandarin Chinese is a tonal language, so words must be spoken with the precise tone, or they become completely different words or are meaningless," shared Dicke. This created an additional challenge in the translation of academic musical terms for his presentations.
Yet, Dicke and the translators persevered. A total of 10 online lectures were presented. Seminars and workshops ranged from the living legacy of Lutheran hymnody and composers to Handel's "Messiah" — a particular favorite of many Taiwanese Christians. They consistently had audiences of over 50 people, with one even reaching over 150 participants. A capstone panel discussion fielded questions from all over the island nation and easily filled 90 minutes.
We thank God for Dicke's persistence and dedication to sharing the Gospel of Jesus Christ through worship and music with the Taiwanese people. Recordings of these presentations are available on the CELC's YouTube channel. View the Dicke family's prayer card to learn more about their ministry and to get involved.