Story and photos by LCMS Missionary Justin Logston, a communications specialist in Belize.
Above photo: Missionary Jordan Logston teaches an English class
"Have a good evening."
The sentence may have been slightly stilted, but the smile could not have been larger. That is because this common American phrase came from the mouth of a Guatemalan woman who had just begun learning conversational English.
After months of planning and preparing, English as a Second Language classes started the weekend of January 28-29 at El Buen Pastor Lutheran Church in Valley of Peace, Belize. The classes commence with Alliance Missionary Pastor Benjamin Flores leading a 10–15-minute devotion, then Missionary Jordan Logston teaching the two-hour long class. The classes take place twice on Saturday afternoons and on Sunday mornings. The total number of students is currently 15, with varying ability levels in conversational English. The classes go year-round, with biannual evaluations. Certificates of graduation will be given to students who complete the class with a passing grade and special awards will be distributed to students with perfect attendance.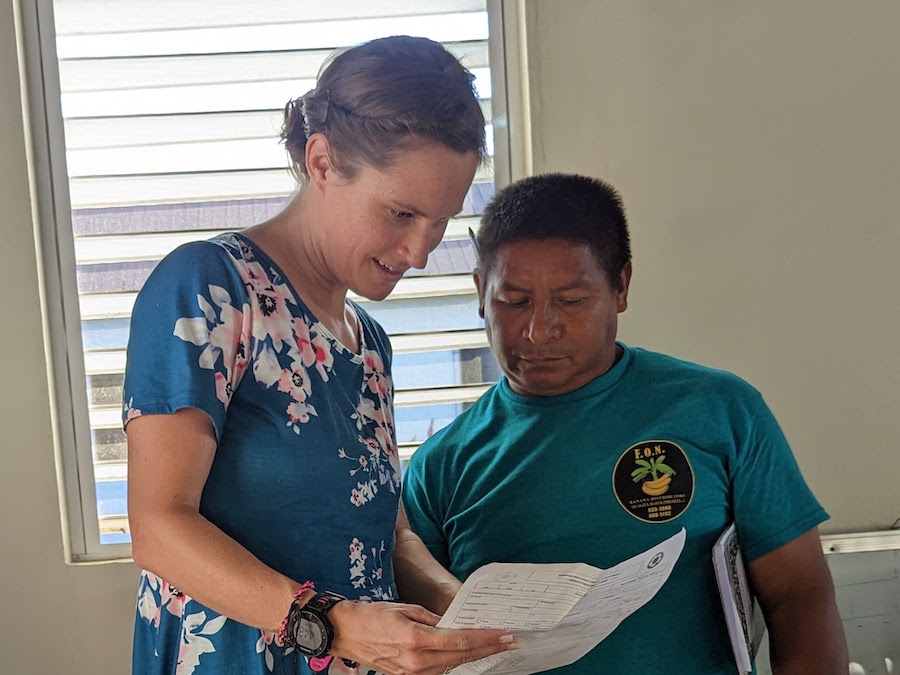 Many of the smaller communities in Belize speak predominantly Spanish or Mayan. However, since the official language of Belize is English, the government and many businesses require their workers to know how to speak English. Through these ESL classes, we not only help to improve the students' quality of life, but also take opportunities to share the Gospel with them.
---