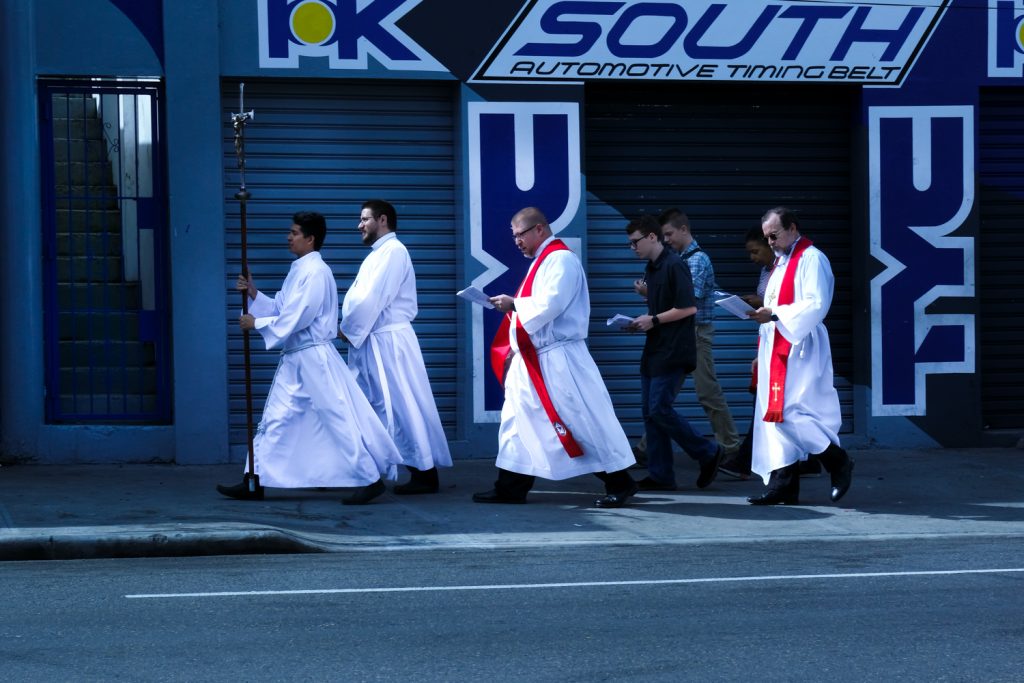 To commemorate 502 years of the Lutheran Reformation, LCMS mission congregations across the Dominican Republic celebrated with a street procession preceding their Divine Services.
A large Reformation service was held in Juan Pablo II Park, across the street from the mission in Ensanche Ozama, Santo Domingo, to accommodate the crowd. Members of both Santo Domingo congregations, as well as missionaries from across the country, came together as God received two children into His Church through the waters of Holy Baptism. During the same service, seven new members were confirmed in the Faith!
A family of two adults and three children were brought into membership at the Pueblo Nuevo mission in Santiago.
In similar fashion, Lamb of God Lutheran Church in Licey witnessed the confirmation of five young people. In total, 14 new confirmands were brought into membership on Reformation Day, thanks be to God!