Written by Missionary Erin Mackenzie, who serves as a volunteer coordinator for the Latin America and Caribbean region. The Dominican Republic is her country of residence.
Photos by Missionary Johanna Heidorn.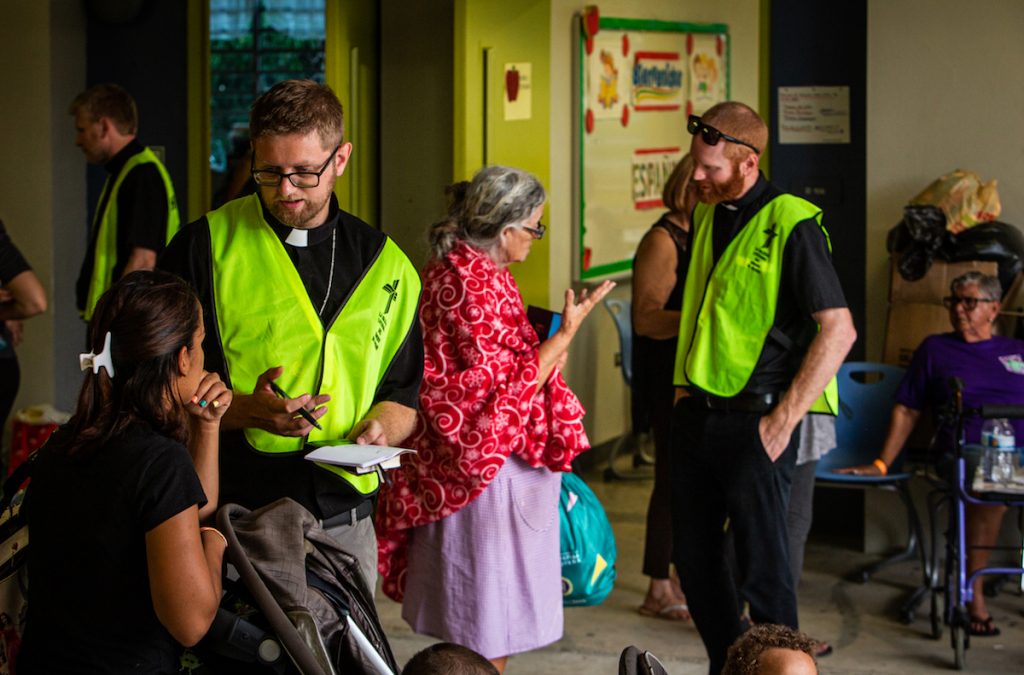 The ground started shaking even before Christmas. But when a magnitude 6.4 earthquake struck Indios, Puerto Rico, 19 miles from an LCMS church plant in nearby Ponce, on Epiphany, the local team kicked into relief mode before an initial assessment team of LCMS Disaster Response personnel and regional leaders even touched down in San Juan. Having been trained in theory and in practice after Hurricane María left the island reeling in September 2017, prioritizing needs and drawing on the right resources are second nature.
The path of devastation – and depression, anxiety, and isolation – left by María paved the way for CARD (House of Refuge and Disaster Response, in English), the Puerto Rico Lutheran Mission's mercy arm that connects physical, mental, and emotional needs with the Gospel.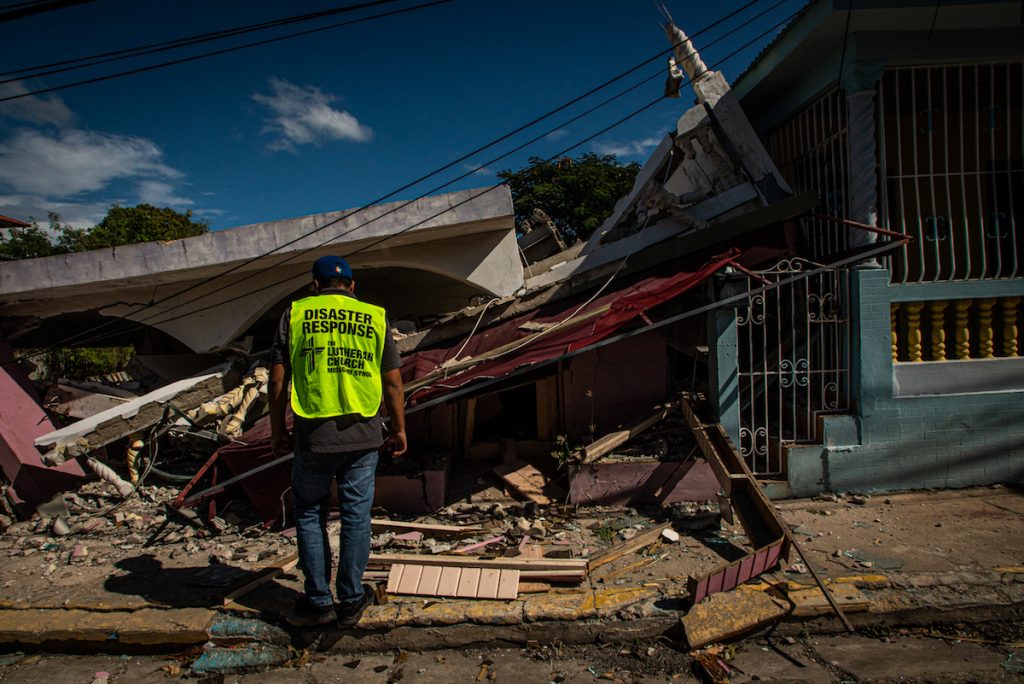 Just over two years removed from the deadly cyclone, many again lack shelter and other basics, namely hope that is not in vain because it is grounded upon the unshaking foundation of Christ, the Rock of Ages. Disasters or no disasters, the Puerto Rico church planting team is committed to bridging the gap into the community, forming meaningful connections with people, and letting the Holy Spirit do the rest.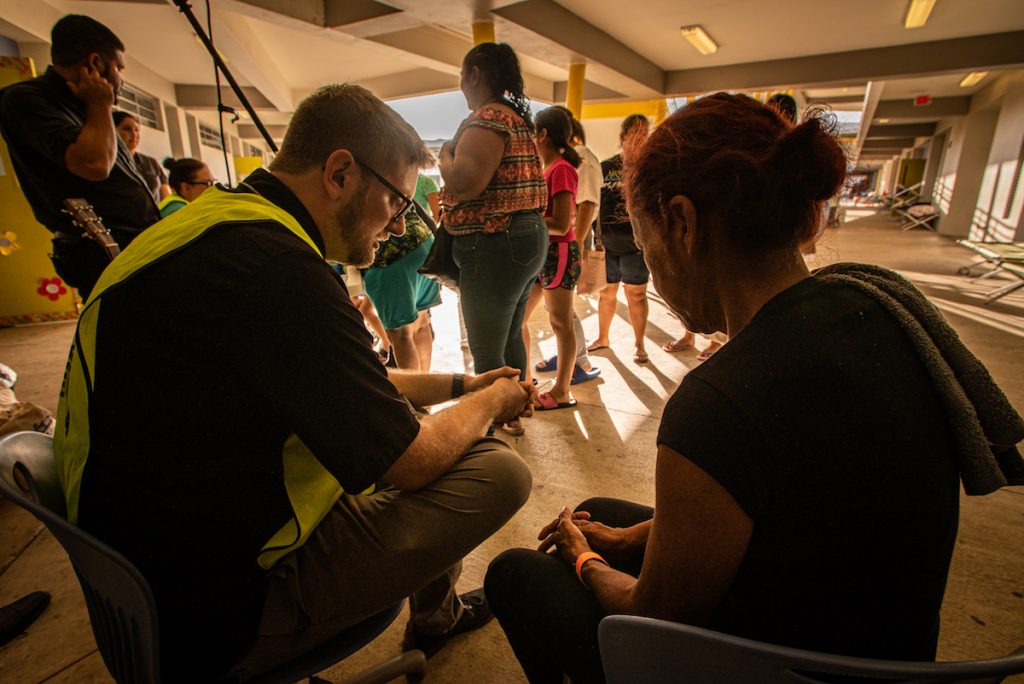 Those who trust in the Lord are like Mount Zion, which cannot be shaken but endures forever. Psalm 125 (NIV)
The number of people who have become refugees in their own community is staggering. Eventually, though, the camps will close, and eager relief agencies will have collectively saturated the market for hot meals, blankets, and medical attention. Yet the Church will remain. There was a Baptism in Ponce on Sunday, January 19 – the newest member of a body of believers that has been Spreading the Gospel, Planting Lutheran Churches, and Showing Mercy for 125 years. As tremors continue, it's impossible to predict when the horror will end, but we lean wholeheartedly on these words from Psalm 125: "Those who trust in the Lord are like Mount Zion, which cannot be shaken but endures forever, (NIV)."