Story by Rev. Arthur and Deaconess Eva Rickman
In spite of the pandemic, Lutherans in Panama continue to reach out to those in their communities with the hope we have in Christ. On August 29, 2020, LCMS missionary, Rev. Arthur Rickman, in conjunction with Christ for all the Nations (CPTLN-Lutheran Hour Ministries in Latin America), had the opportunity to serve their neighbors with a workshop on family relationships.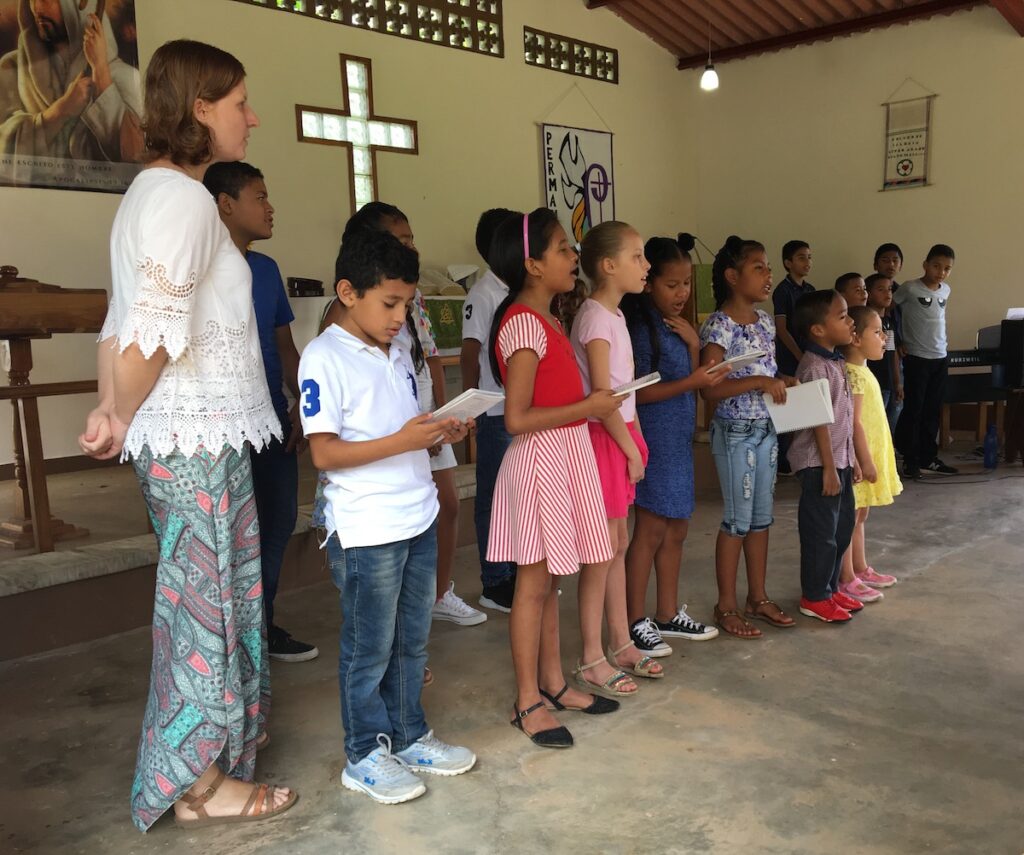 Parents and children worship together at Emmanuel Lutheran Church in Sorá, Panama.
Rev. Rickman opened with a devotion, followed by the workshop titled "En la Montana Rusa Con Mi Adolescente," or "On the Roller Coaster with my Adolescent " in English. There were about 70 people in attendance and this was the first encounter many of these individuals have had with the Lutheran Church. Rev. Rickman works closely with CPTLN Director, Edilberto Mendez, and serves as the pastoral counselor for CPTLN. Together, they serve as a bridge between these community outreach events and the Lutheran church in Panama. Please pray that these monthly workshops continue to bring hope through Christ to the people of Panama during this challenging time.