New missionaries have arrived!
Missionary Pastor Micah Wildauer, his wife Robin and their four children arrived in the Dominican Republic this afternoon. Following a period of orientation in the Dominican Republic, they will travel on to Belmopan, Belize, where Rev. Wildauer will serve as a church planter and theological educator.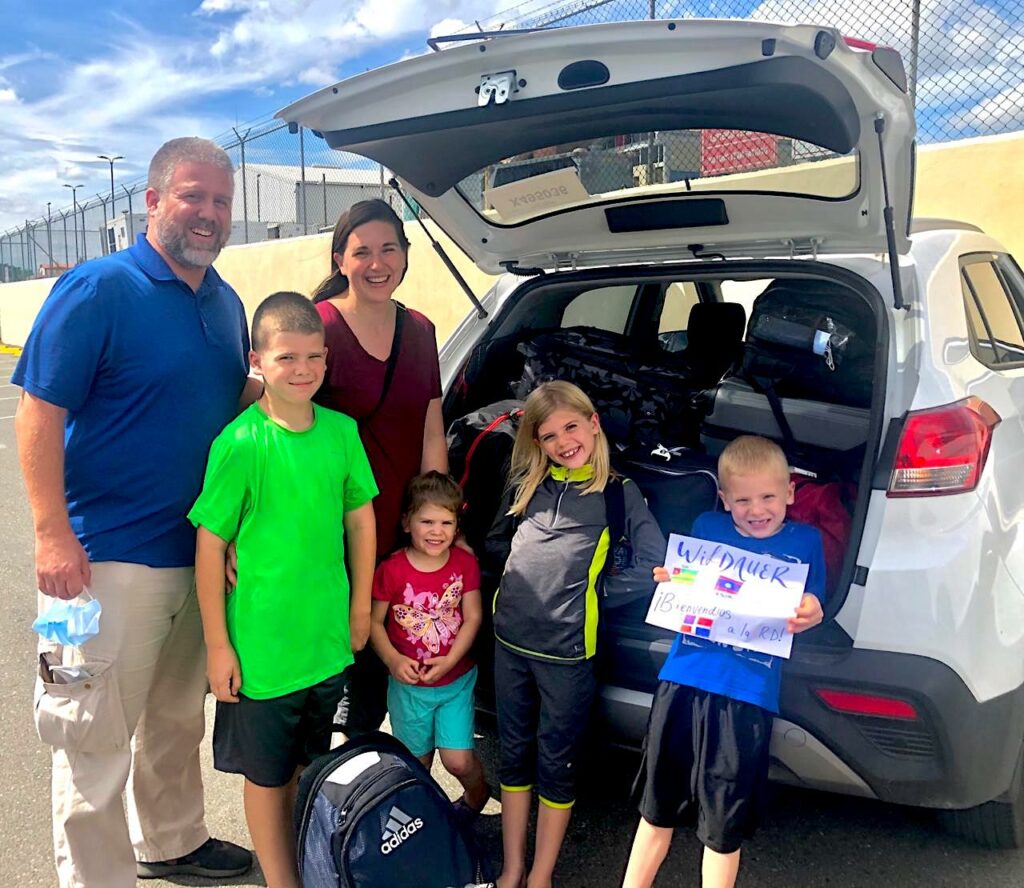 The Wildauer Family comes to us from Togo, Africa, where they served from 2015-2020. Please pray for Pastor Micah and his family as they adjust to life in a new country, a new culture and language.