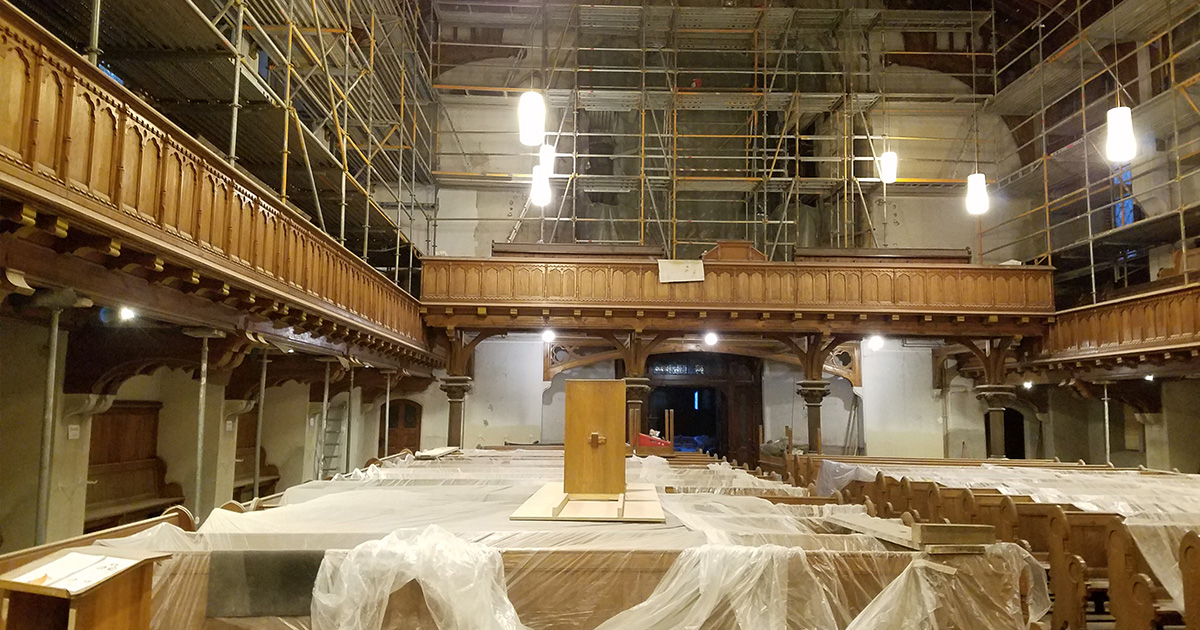 Lukaskirche (St. Luke Church), above, serves German residents and Persian (Iranian) refugees in an integrated congregation in Leipzig, Germany.
The church building is registered as a historic landmark and will reopen in June after extensive renovations to restore original paint, flooring and organ features. 
The LCMS recently placed two missionaries, Deaconess Kim Bueltmann and Deirdre Christiansen, to work in refugee outreach at Lukaskirche.
The church holds services in German and Farsi as well as an integrated service in both languages.