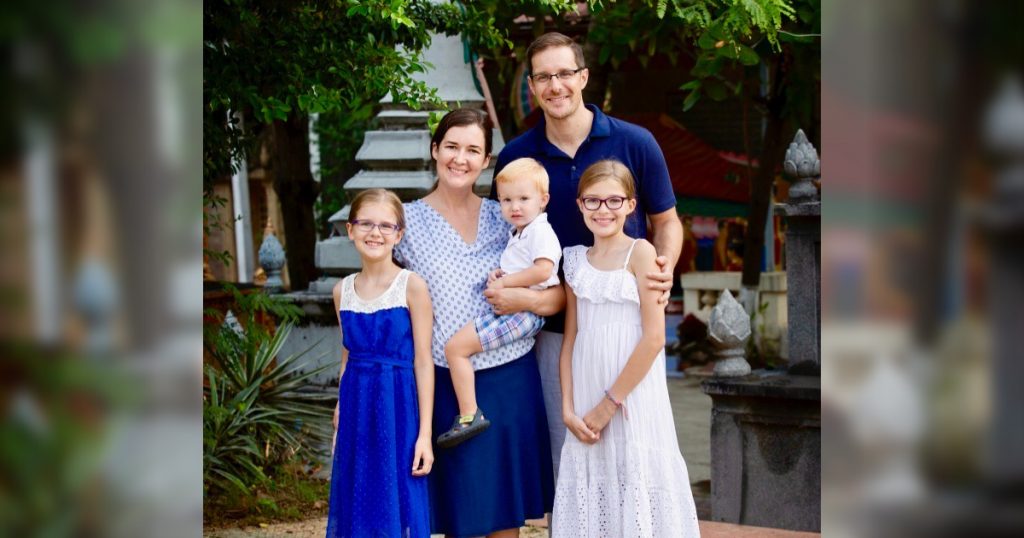 Photos submitted by Aimee Cima
For over ten years, Aimee Cima served the Office of International Mission (OIM) in Vietnam with her young family and husband, the Rev. J.P. Cima. The Cimas joined another OIM missionary family in the capital city of Hanoi in 2008 and together they worked to reduce poverty through health, education and rural development projects.
During the next several years, Vietnam experienced rapid economic growth, and poverty gradually declined. The mission focus shifted from serving the impoverished to addressing new social problems, primarily relationship issues within families. Cima is a trained dietician/nutritionist with a heart for children. She combined those passions to begin a social enterprise called Play! Café aimed at parents with young children. The unique downtown play space offered a safe area for children to enjoy and for moms to gather and also attend classes on parenting, health and nutrition.
In 2018 the family — now with five members — relocated to begin a ministry in Cambodia. "In some ways, Cambodia looks similar to Vietnam. People are friendly and jovial and get around on motorbikes and shop at outdoor markets. Even many of the staple foods are the same. Yet, though the two countries are geographic neighbors, culturally they are quite different," Cima noted. Vietnam is more similar to China, with influences of Confucianism, Buddhism and ancestral worship. The influences in Cambodia are more nuanced due to its history of invaders from Thailand, India and China. The idea of karma and bad luck also play a big role in the daily lives of many Cambodians.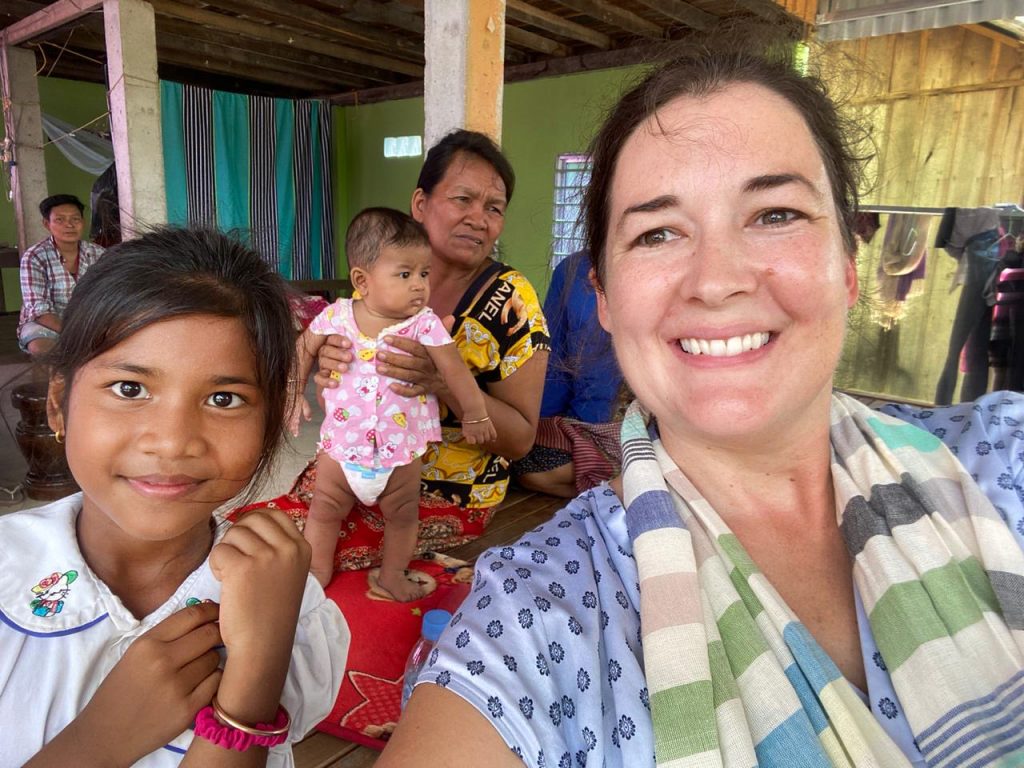 In Cambodia the Cimas work directly with the local Cambodian Lutheran Church. Rev. Cima provides theological education and training for local church leaders while his wife helps to facilitate trainings and provides Sunday school education for children. But her primary role is serving as the mercy manager, caring and supporting five different OIM missionaries in the Asia region. Cima is responsible for ensuring the missionaries are equipped with the knowledge and tools necessary to fulfill their call. "I am always encouraged by learning about other missionaries and their fields and take great joy in empowering others to serve more effectively," she says. In December, Cima had the opportunity to spend several days with the OIM missionaries in Papua New Guinea. "Through this visit I gained an insight into the lives and needs of our missionaries in a way that would not have been possible through technology."
Additionally, Cima connects with local church partners throughout the region to plan and implement projects of mercy. "For example, we are currently working with our partner church to provide relief to poor families in rural Cambodia during this time of COVID-19," explains Cima.
Praise the Lord for the commitment of the Cima family and for those they serve. We ask for your prayers of protection on Rev. Cima and Aimee and their three children as they proclaim and witness Jesus Christ in Cambodia and the Asia region. To connect with the Cimas and learn more about their mission, click this link.