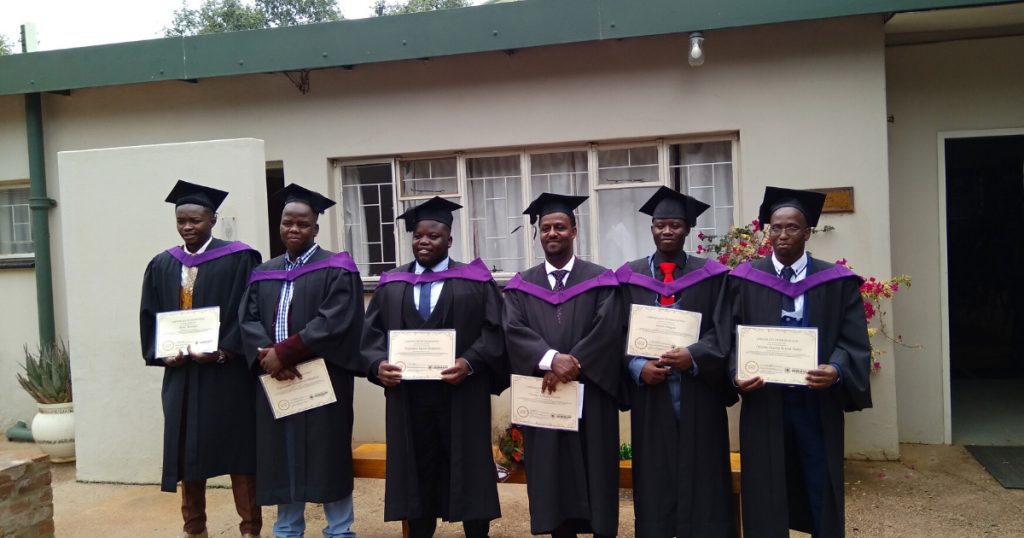 Lutheran missionaries have been active in eastern South Africa from as early as 1854. In fellowship and partnership with the Mission of Lutheran Churches, or MLC, based in Hanover, Germany, Lutheran mission work was actively pursued in southern Africa, with numerous Zulu and Tswana congregations being founded. There was a need for indigenous pastors and leaders in the young African churches.
In 1918, the first black pastor, Piet Mokone was ordained. There were some setbacks as the first group of pastors reached retirement. In 1941, missionary Karl Meister was instrumental in laying the foundation for theological training of black coworkers and pastors in the church. Upon his retirement in 1955, the seminary was relocated to Enhlanhleni. Several other missionaries continued the work of training pastors. In 1982, missionaries from the American sister church, the Lutheran Church—Missouri Synod began serving as lecturers. In this way more than a hundred graduates from the seminary were trained in confessional Lutheran theology and ordained to serve as pastors in the Lutheran Church in Southern Africa (LCSA).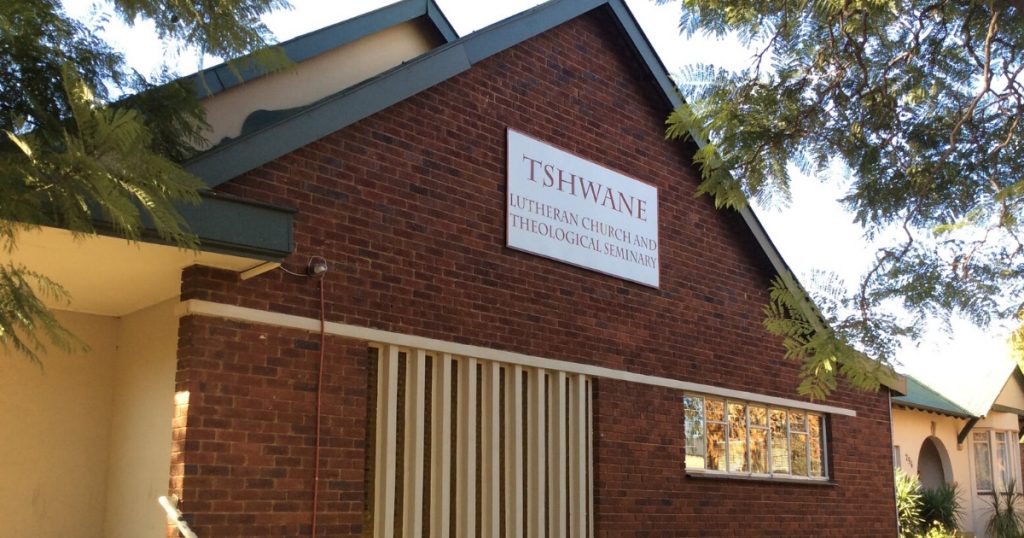 In 2001 the seminary relocated to Arcadia a suburb of the national capital, Pretoria (Tshwane). This made for a more central location close to International transit points. The name was changed to the Lutheran Theological Seminary in Tshwane (LTS). The move to Pretoria has led to the enrollment of students from other African nations to address the growing need for well trained pastors across the continent. The LTS has remained committed to the goal of raising up confessional Lutheran pastors, evangelists and deaconess for Africa and providing them with the best theological training.
On November 21st, six senior students from Ethiopia, Kenya, Democratic Republic of Congo and South Africa graduated from the Lutheran Theological Seminary Tshwane, with a certificate in theological studies. This certifies them for vicarage. Upon completion of their vicarage with their church bodies, they will be tested and recommended for ordination.
LTS staff, family and representatives of their home churches gathered together for this most joyful occasion. Rev. Nathan Mntambo, one of the staff and lecturers, in his sermon, called on the graduates to consecrate themselves to the Lord and to cast of worldly ways, reminding them that the Word of the Lord would always achieve what it was sent out to do, that it would bless, enliven, and inform their ministry and keep them faithful to their task they listened to it and took heart.