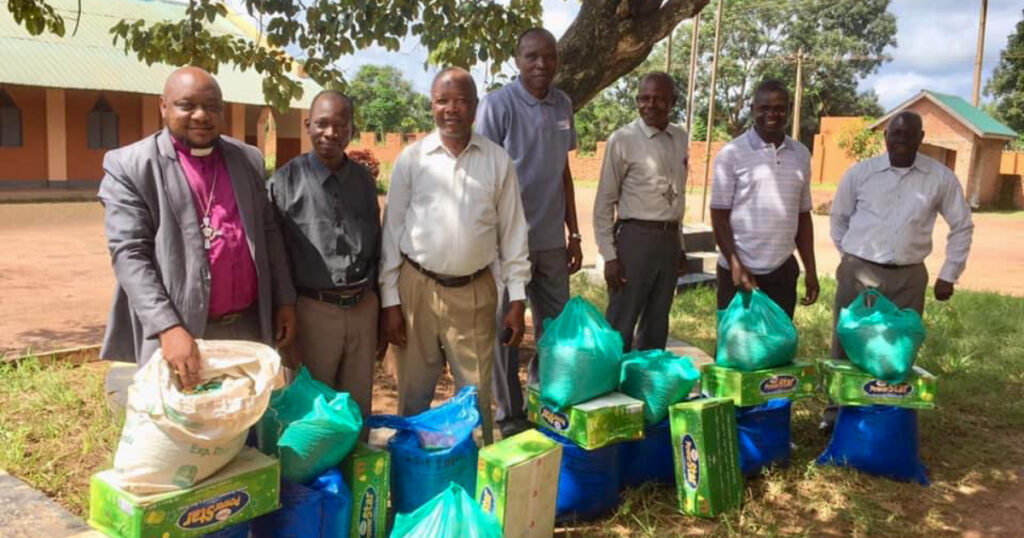 The South Sudanese have struggled for decades to survive. The ongoing unrest, conflict, insecurity, political conflicts, and economic woes have pushed them into crisis. The Coronavirus pandemic has added another layer of hardship. Since the onset of the virus, food is in shorter supply in the towns, and prices have increased since most food items are imported from neighboring countries. The nation is in a state of despair because many people live "from hand to mouth," which means today's earnings are tomorrow's food. NO WORK. NO FOOD. NO LIFE.
The Helping Hands COVID- 19 support grant has aided in alleviating some of the challenges brought on by the pandemic and immensely helped the beneficiaries to join the rest of the world in fighting the Coronavirus. The grant has enabled the Evangelical Lutheran Church in South Sudan and Sudan (ELCSS/S) to provide food items such as rice, beans cooking oil, and soap for washing clothes and regular handwashing to pastors and vulnerable church members in Juba and Yambio.
The ELCSS/S desires to make disciples of all nations through baptism and the teaching of God's Word. Support from the LCMS COVID-19 grant helped the church fulfill its mission by sharing the tangible love of Jesus Christ with many.
Seventy people received food items and soap, including Rev. Lazarus Obuti, who serves the church in Juba and members who live in IDP (Internally Displaced Person) camps. He said, "for an IDP who is starving, this meant a lot. This project has helped save lives!"
When distributing items to those in need, the Gospel message of reconciliation has been shared, bringing hope during these uncertain times. "People pay more attention to what you have to say if they know that you care about them." –Bishop Peter Anibati Abia.