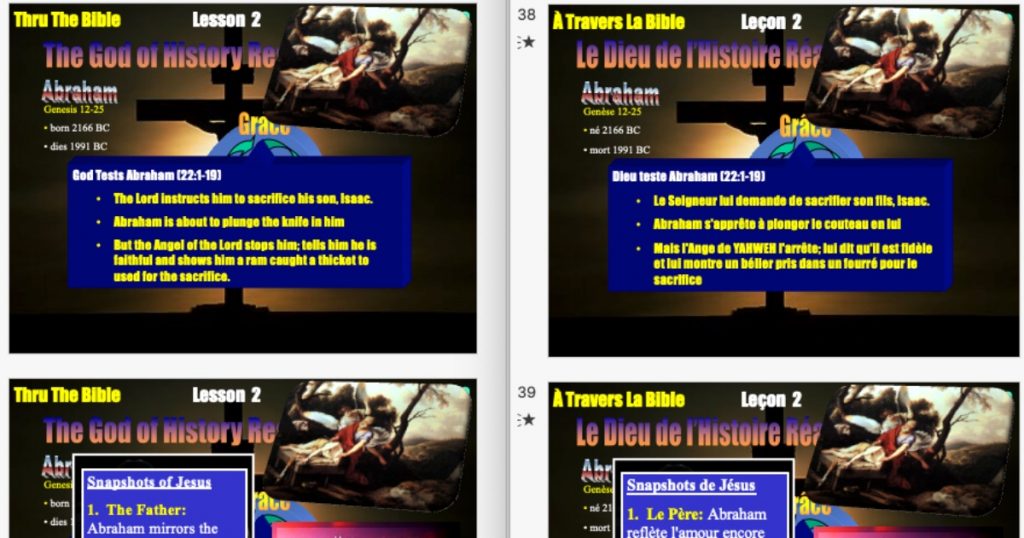 –by Rev. Gary Schulte
My long-time goal, which I could never seem to achieve with our busy travel schedule was to update my 36-week "Thru The Bible" curriculum" and translate the lessons into French to teach both in our anglophone and francophone seminaries. Updating and translating hundreds upon hundreds of PowerPoint slides and the accompanying note sheets is very laborious work. This time of isolation has allowed me the opportunity to do just that. I have completed the first 10 lessons and covered the Pentateuch – the 5 books of Moses.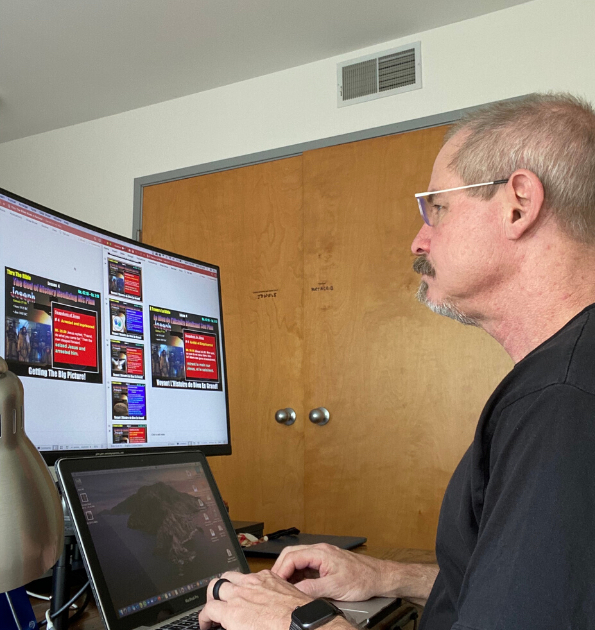 While knee-deep in translating the lessons, I began thinking back when I was a parish pastor in the United States. To instill a thorough-going biblical theology in people, I offered my parishioners an email daily Scripture reading program that I dubbed RT5M (Reading Time 5 Minutes) or alternately "Beginning with Moses…" Each day I would write a teaching devotion in real-time on the appointed reading and send it out to the group. I developed an audience of over 700 recipients that went well beyond my congregation. I guided them through all the historical books of the Old Testament, Isaiah, several minor prophets, Mathew, John, Acts, all the Epistles, and Revelation. It was the genesis of what would become my 36-week "Thru the Bible" teaching program.
With my isolation imagination thus stimulated, I figured it wouldn't take much to send these already written teaching devotions to English speaking African church leaders and laypeople alike. And Google Translate makes the daily translation into French a relative snap for the francophone side. There is increasingly less I have to clean up in the Google translations. Since no teaching is going on in our seminaries and churches are still closed down in most places, this is a wonderful opportunity to keep the teaching of God's Word going for everybody. I sent the invitation out to about 60 pastors to start RT5M on June 1st, asking them to invite anyone and everyone in their church to participate.
Rev. Gary Schulte serves as the Area Director for West and Central Africa