— by Michael Paul
We recently tried a completely new way to reach out to our neighbors: a men's English class with a "Bible time" at the end of each session. We've lived in our apartment complex for almost four years now and have met and shared the Gospel with many women and children, but very few men. In addition, most churches in Taiwan consist of twice as many women as men; our churches struggle to find pastors and other male church leaders.
Trying this method to reach out to men is one small way to try to meet these great needs. It also simply shows care for our neighbors, and helps us know how those around us think and live.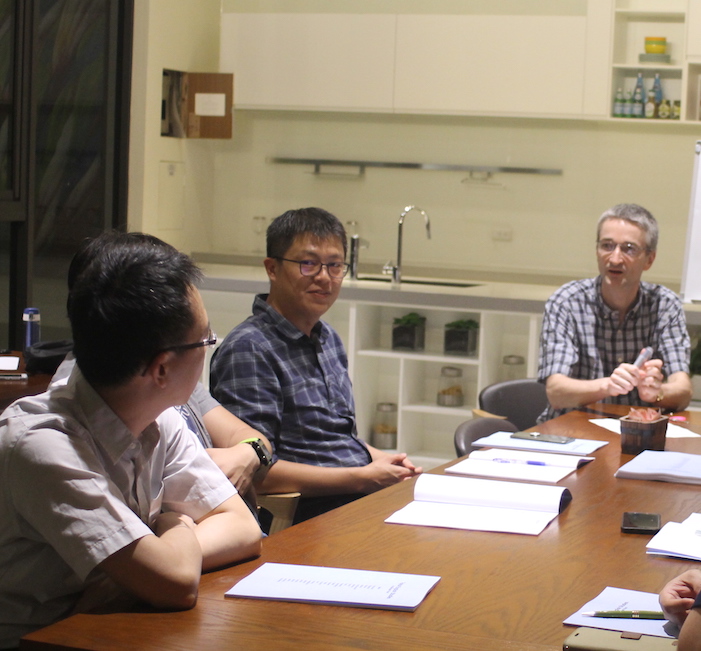 Twenty years ago when we were missionaries in Macau, I developed a series of 24 topical English studies that included a second half all based on Bible passages. I'm using these now for this new class.
For the first session, introductions of the seven students took up most of the hour, but we still quickly discussed one of the topics – friendship. One of the two Bible verses I chose to read and explain was, "Greater love has no one than this, that he lay down his life for his friends" (John 15:13, NIV).
To our surprise, after class one of the students texted us saying, "At the end of class, the Bible verse about 'someone lay down his life' was very meaningful to me. I hope next time Mike can share more English Bible verses with us." The class is definitely off to a great start!
Please pray that the Word of God that's shared in these studies would work in the hearts of our male neighbors to grant them Christian faith.
The Rev. Dr. Michael Paul serves as missionary and theological educator in Taiwan. Please consider supporting his work.