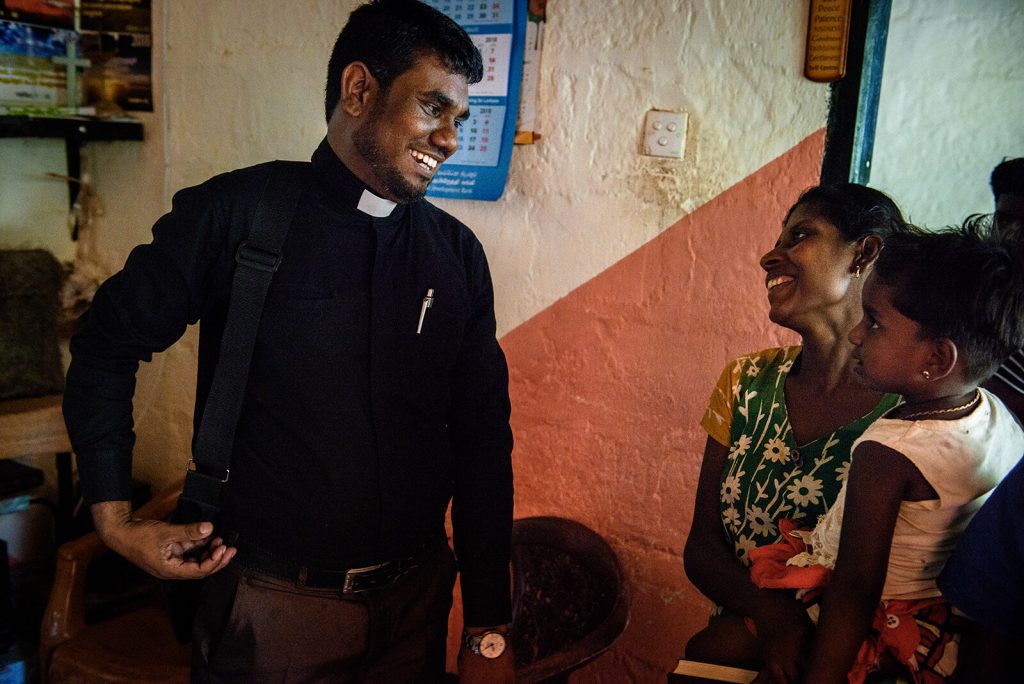 "Father Gnanakumar is God's gift to us," said David Nagaraj, a member of the Lutheran congregation in Eila, Sri Lanka, of his pastor, the Rev. P. Gnanakumar. "He guides us and teaches us about the Gospel of Jesus Christ." In Sri Lanka, an island country southeast of India, it is common for Lutherans to refer to their pastor as "father."
Serving in Eila, a rubber-tree plantation community in the center of the island, Gnanakumar previously served as vicar there and was ordained Sept. 2, 2017 — the first pastor ordained in Sri Lanka in more than a decade.
"I love these people," explained Gnanakumar as he reflected on why he visits every family in his church at least once a week. His simple and powerful response echoes the motivation that has driven this mission work for more than 15 years.
Gnanakumar learned to teach the pure Gospel thanks to theological education he received through the LCMS mission, the Ceylon Evangelical Lutheran Church, in Sri Lanka.
"The best part of being a pastor is teaching them good theology," said Gnanakumar. "There are churches around that lead their sheep astray. But we get to tell them the truth of the Gospel."