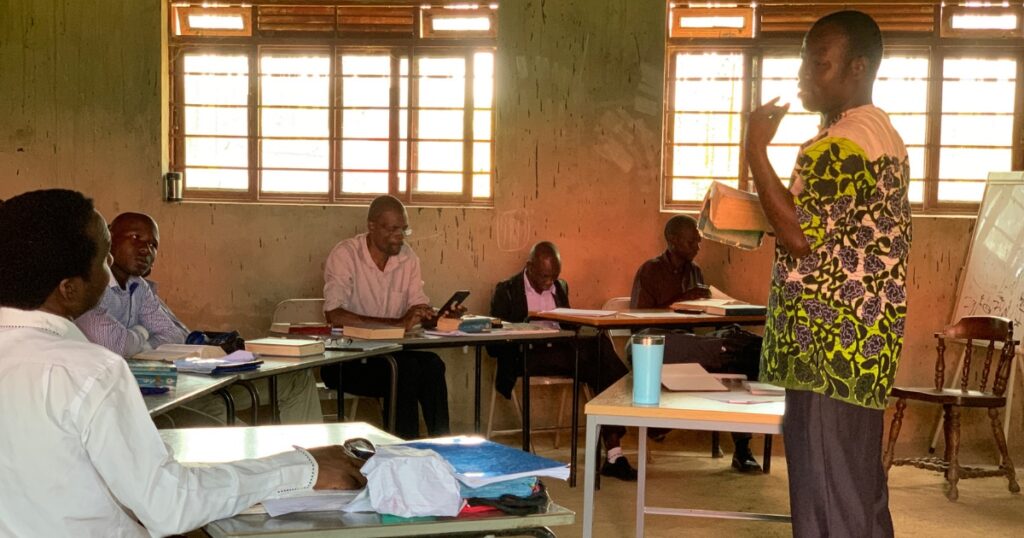 — by Mark and Megan Mantey
Despite the challenges that continue worldwide, we witness that the Lord's work continues. The Lutheran Church of Uganda (LCU) leadership met to discuss how they can best continue training their seminarians while also recognizing government operating procedures. This included limiting the number of people gathering together, not having formal classroom instruction, and maintaining health and hygiene practices.
The LCU leadership decided to focus immediate opportunities for the Year 4 seminary students, as they were originally scheduled to graduate in June 2020 before classes were dismissed due to COVID-19. The goal was to finish the classes from March in a practicum or hands-on approach so the students could apply what they have learned so far. The arrangements included three different mission center locations for the students, which followed the government operating procedures. This also allowed other LCU pastors and leadership to participate and help prepare the seminarians for pastoral ministry. 
In this hands-on, four-week program, the students focused on learning about pastoral ministry, teaching the Small Catechism and Bible studies. They also reviewed and applied Hymnology for various worship settings, and finished theology course units that helped them understand and apply Scripture to their various contexts. Please continue to keep the LCU leadership and the seminarians in your prayers as they grow together.
Mark Mantey serves as the project manager for the seminary in Uganda and Megan Mantey teaches classes at the seminary and advises in its program development.