Above photo: Pastor Schlund teaches a Bible study in Mexico City (Photo: Heidorn)
Missionary Pastor Andrew Schlund, his wife, Kelsey, and their two little daughters, Charlotte and Margaret are on their way back to the United States. They have faithfully served as LCMS missionaries since June of 2015. Rev. Schlund worked tirelessly as Pastor of Lutheran Church of the Good Shepherd in Mexico City, and as an adjunct professor for Concordia the Reformer Seminary in the Dominican Republic.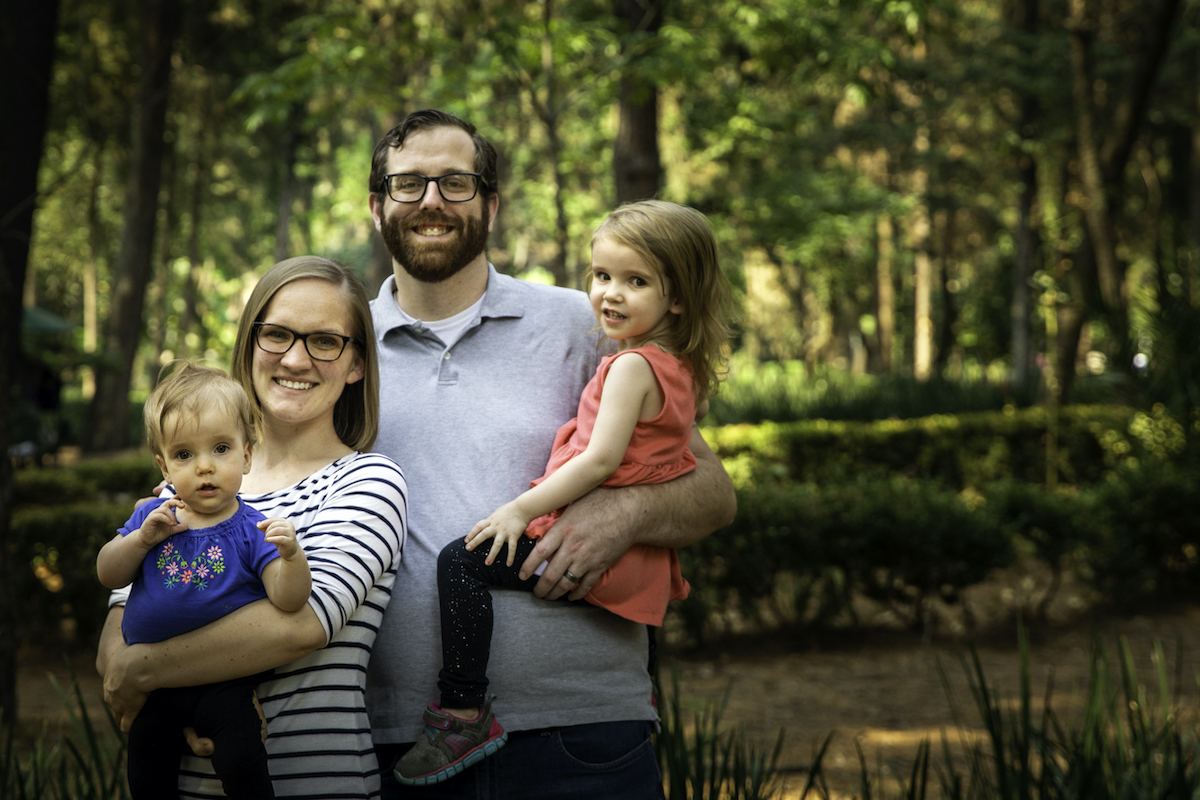 The Schlund Family will be traveling to New Orleans, where Pastor Schlund has accepted a Divine Call to serve as Pastor of St. Paul Lutheran Church, Marigny. The family's transition to the US was delayed due to the ongoing lockdowns and travel restrictions, but we pray for safe and uneventful travels as they return today.
On behalf of the Latin America and Caribbean Missionary Team, the seminary faculty and students, church workers, members and friends across the region, we thank the Schlund Family for their diligent work, their clear Gospel message, and the beautiful Christian witness of their everyday life. Pastor Schlund, Kelsey, Charlotte and Margaret, we pray that God will continue to bless each of you with every good gift and that He will prosper and bless your work now and in the future.