"So, faith comes by hearing, and by the word of Christ being heard…" Rom 10:17. But how can it be heard if it is not spoken? And how can it be spoken if Christ's disciples are not there to speak it?
Michael and Nancy Morizio, missionaries of The Lutheran Church—Missouri Synod (LCMS) completed missionary orientation in May. Last week, they deployed to Italy where they now serve the Lord in the Eurasia region.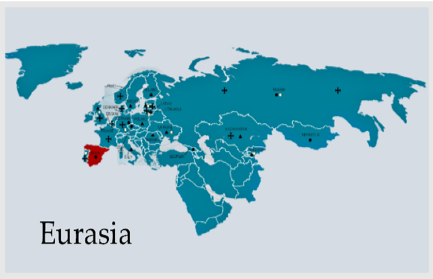 Michael serves as the associate regional business manager. He supports the practical needs of the LCMS missionaries in the region as they work closely with local church partners on long-term mission projects.
Michael is a businessman—an owner of a handful of start-up companies. He's also an elder, musician, composer & choir director. Both he and Nancy are classically trained singers, as well.
What does any of this have to do with Missions? Both Michael and Nancy have a passion for the Gospel of Jesus Christ, which preaches salvation by grace through faith. They desire to share Christ crucified with whomever the Lord puts in their path.
The Morizio's Journey into Missions
Their journey began out of deep sadness. Michael and Nancy traveled to Italy for 23 years and watched people leave the church. Numbers dwindled year by year.
Men became almost non-existent in church. Yet cult missionaries such as the Jehovah's Witnesses were flourishing. Over 252,000 "ministers of the word" have settled in Italy. Almost three thousand churches (Kingdom Halls) are now scattered throughout the country.
This is the largest number of Jehovah's Witnesses in any country in all of Eurasia. A little town called Roccamorice—just twenty minutes by car from the Morizio's—claims a 90% Jehovah Witness population.
Michael and Nancy felt called to spread the Gospel in Italy and help push back the darkness. Michael even considered attending seminary.
Then one day last year, Nancy said to Michael, "Call Pr. Krikava!" The Rev. James Krikava serves as the regional director for the LCMS Eurasia region.
So, he did.
Once Pr. Krikava understood the extent of Michael's business background, he asked him if he would be willing to support the missionaries God has placed in Eurasia as a business manager.
Michael almost fainted. This perfectly matched his acquired skills and the faith given to him over the last three decades.
More about the Morizio's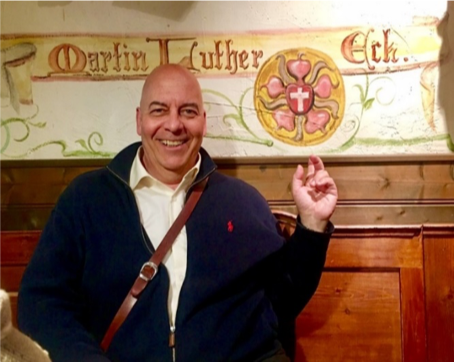 Michael's hometown is Waltham, Mass. He earned a Bachelor of Music degree from the Hartt School of Music at the University of Hartford, a Master of Music degree from the Boston Conservatory, and a Master of Business Administration degree from Bentley University.
Michael has worked in executive leadership roles for various global enterprises. He was also owner and CEO of a number of start-up companies before serving in Eurasia. While businessman, musician, singer and composer, Michael also worked as a freelance (baritone) opera singer.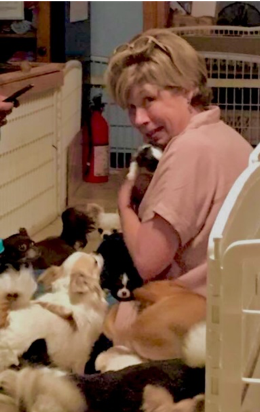 Nancy's hometown is Atlanta, Ga. She earned a Bachelor of Arts degree in communications from Wheaton College (Chicago). She also studied at Circle in the Square Theatre School (New York).
She has worked as an LCMS church administrator, senior research assistant and data manager, a drama teacher and a freelance opera singer before serving as a missionary. Nancy also is an internationally licensed tour director. She works with Michael to run AbruzzoPresto, Inc., a private touring business.
Prayers for the Morizio Family
Pray for Michael and Nancy as they have recently launched to serve in the Eurasia region. Ask God to give them strength and peace and to keep them steadfast in His Word as they transition to life overseas. Pray that God emboldens them to share the Gospel in their interactions with local people as missionaries and in their interactions with other LCMS missionaries and workers serving in this region. Let us give thanks to God that Michael and Nancy are serving His children in this part of the world.