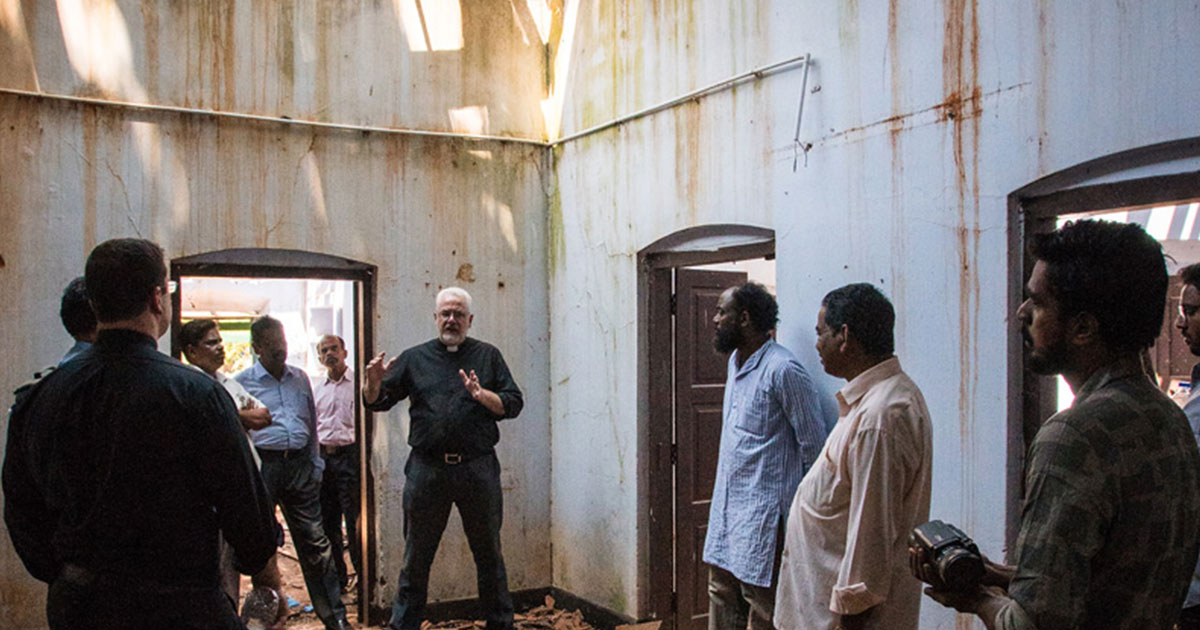 On Nov. 30, 2017, Cyclone Ockhi hit the southern tip of India near Concordia Theological Seminary, Nagercoil (CTSN), killing 200-plus people and causing over $5 billion in damage to the area, including CTSN. 
The CTSN faculty reached out to LCMS Disaster Response for help and quickly received a grant to begin the restoration process.
CTSN Principal Rev. Dr. Christu Das reports that the funds allowed the seminary to clear the roads and address electrical and water-supply issues, but that repairing the campus' aging, severely damaged buildings proved more complicated.
LCMS Disaster Response Director Rev. Dr. Ross Johnson says the LCMS is now working with CTSN on an ongoing plan to rebuild the campus so that the seminary will be able to do its "faithful and God-honoring work for generations to come."