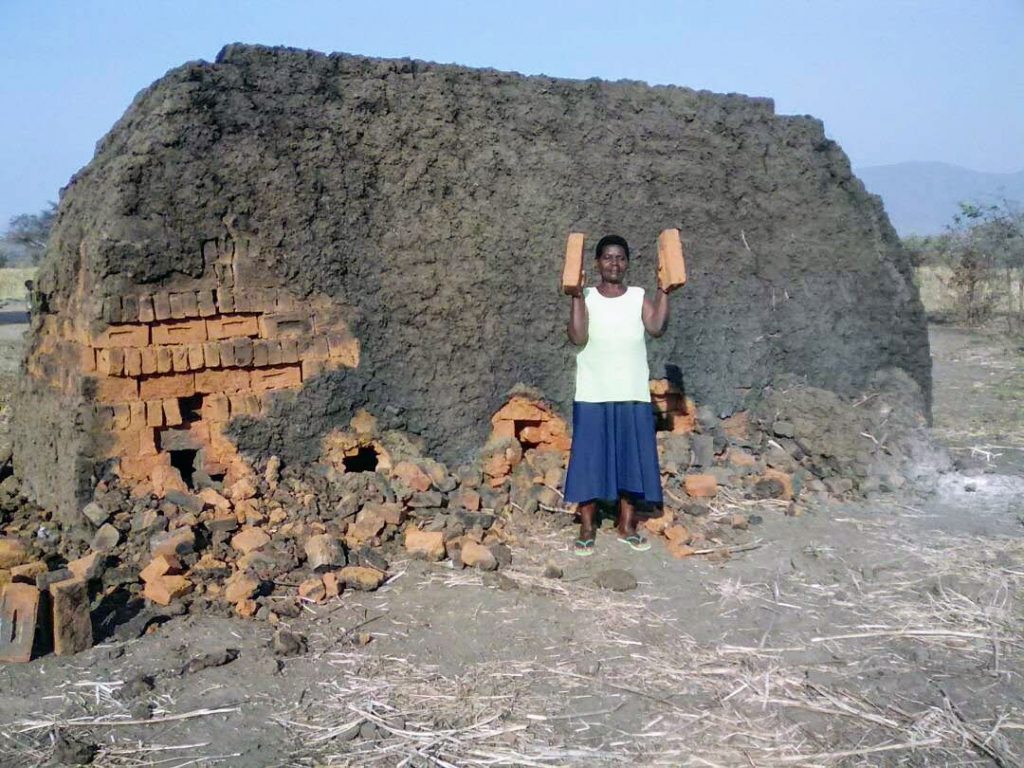 On Sunday, October 14, members of the Liwonde congregation of the Confessional Lutheran Church (CLC) Malawi Synod, woke up with zeal and determination. It was the day they would officially begin constructing a new church building.
The day started with a worship service. During the service, cheers of joy and ululations filled the air inside their old dilapidated church. It was anew dawn for them; not only were nineteen children baptized, but they would soon have a new church building. Their spirits were revived.
After the service, the builders and some of the members of the congregation, spearheaded by Rev. Davis Wowa, started demolishing their old worship structure. The next morning, builders began laying out the new foundation, which is bigger than the previous one, making it the largest church in their synod.
The laying of foundation and walling of Liwonde CLC Church took ten days, while roofing, plastering and flooring took additional six days. The congregants even molded and burnt bricks, collected water and harvested sand from the River Shire, which is 300 meters away. Building the church building brought the worshippers together. The men worked tirelessly with great joy.
This new worship structure will enable the community to have a better worshipping place, without interruptions from bad weather such as rains. And it will also be used as a meeting place for the community to discuss developmental activities, Bible studies and marriage ceremonies.
The Liwonde church has around 370 members, primarily children. Since they built the new building, the church has gained almost 30 new members. The new building. in Liwonde is a collaboration between the Lutheran Church — Missouri Synod (LCMS) and the Confessional Lutheran Church-Malawi Synod. Thank you to the many people who prayed for and supported this effort to help share the Gospel in Malawi.
Story by Cynthia Awour – receptionist for the LCMS East Africa Field Office