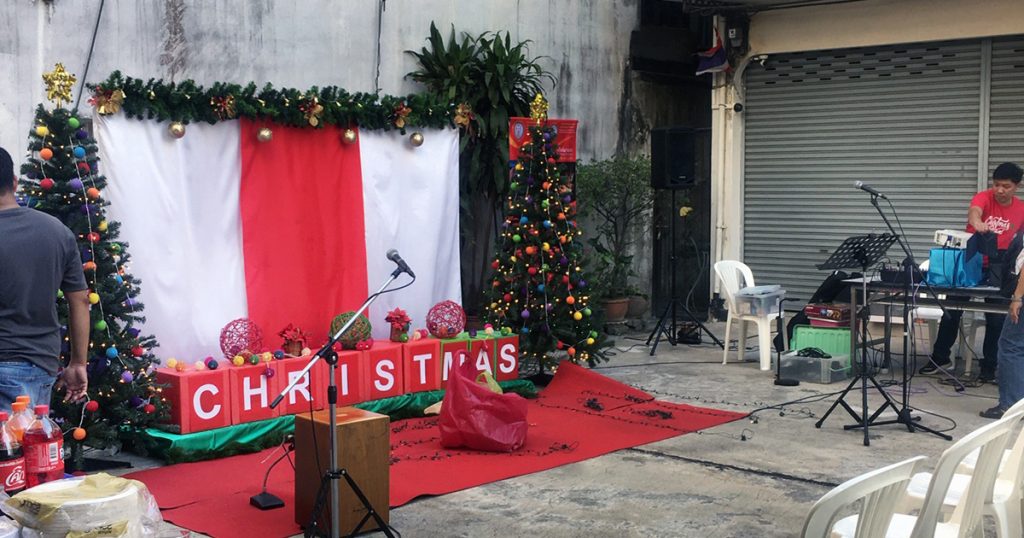 The Kingdom of Thailand, as the southeast Asian country is officially known, is renowned for its tropical golden sand beaches, elaborate royal palaces and popular noodle dishes. Though there is no official state religion, Buddhism plays a strong role in the lives of Thai people: to be Thai is to be Buddhist. In fact, 95 percent of its people identify as Buddhist. Tradition holds that Thai men shave their heads and be ordained as saffron-robbed monks — even if the commitment lasts only a single day or a few short weeks. By becoming a monk, a place in heaven is guaranteed for the monk's parents, particularly his mother.
Sharing the Gospel of Jesus Christ in Thailand is a significant challenge. Less than one percent of its population of 63 million are Christian. In 1986, The Lutheran Church—Missouri Synod (LCMS) began ministry in Thailand and today works closely with the Thailand Lutheran Church.
Along a busy side street in the capital city of Bangkok, Into Light English Center is an active ministry site operated by local Thais and LCMS missionaries. Offering a relaxed and engaging atmosphere for locals to learn and practice English, the missionaries at the Center are committed to sharing the saving love of Jesus to students of all ages.
Each December, Into Light English Center partners with Lutheran Hour Ministries and Concordia Into Light Lutheran Church to educate the community about Christmas through a block party. Weeks prior, fliers are distributed around the neighborhood to publicize the event featuring games, food, songs and prizes.
On Saturday, December 21, fifteen church members and friends of the Center gathered to prepare for this year's party theme, "Christmas is Love." Local families and young and older people joined the activities at 5 p.m. An outdoor movie shared the story of Jesus' birth with the dozens gathered. A message in the Thai language from the Rev. Ted Na Thalang explained the meaning of Christmas, the birth of the Savior of the world. "It was a fun celebration of Jesus' birth, with lots of food and laughter. This annual event is a wonderful way that our Lutheran brothers and sisters can connect with the community around them," noted LCMS missionary, Joanna Johnson, who currently serves in Thailand.
We thank God for those who share the Good News of Jesus Christ in the darkest of places and pray that they will be strengthened in their faith and encouraged.
To support this work, follow this link.