During the week of August 19, 2019 Rev. James Krikava, Associate Executive Director—LCMS Office of International Mission for Eurasia & Asia, and Regional Director for Eurasia, attended the annual Eurasia region bishops' conference in Latvia.
The annual conference was hosted by the Evangelical Lutheran Church of Latvia (ELCL) and was underwritten by the International Lutheran Council (ILC), a worldwide association of confessional Lutheran denominations (https://ilc-online.org/about-us/). The ILC encourages and promotes confessional Lutheran theology and practice throughout the world.
Rev. Krikava, along with the other attendees of the Bishops' conference gathered in Christian fellowship and worked together on several items on the themes of cooperation—establishing a platform in which to engage and encourage each other on theological matters, and contribution—reaching out and offering Christ's resources and gifts to others, from delivering the sacraments to offering ongoing Christian education.
Rev. Krikava hosted several independent meetings with various Latvian Lutheran officials and bishops within the region. He spent three days meeting in Riga and three days at the Latvian retreat center in Mazirbe, which is approximately 200 km north of Riga on the Baltic Sea.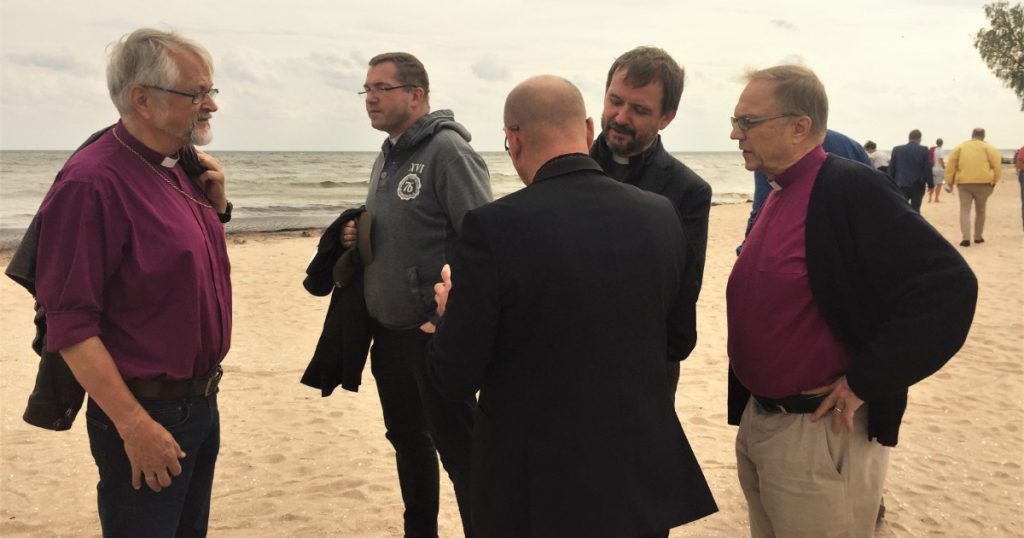 The bishops and other attendees engaged in discussions on common Lutheran Theology and practice and reviewed the goals and accomplishments of their respective Lutheran churches. They also reviewed the theological contributions made by the various seminaries and other academic platforms within their respective countries.
A particular emphasis this year was on strengthening existing relationships and forging new relationships among the region's ILC member churches as well as those who are not yet members of the ILC.
According to Rev. Krikava; "these are the types of meetings the LCMS wants to be sponsoring as part of its ongoing commitment and engagement in international missions."
In attendance were Archbishop Vanags of Latvia, Eastern and Western Latvian Bishops Jensons and Alpe, Bishop Thor of Olso, Norway, Bishop Sabutis of Lithuania, Chairman Jon Ehler of England (ELCE), Bishop Risto from the Finnish Lutheran Mission Diocese, Bishop Pavol from Belorus, Bishop Maschewski of the Evangelical Lutheran Church of Ukraine (ELCU—formerly DELKU), Bishop Lytkin from Novosibirsk and Rev. James Krikava from the LCMS Office of International Mission.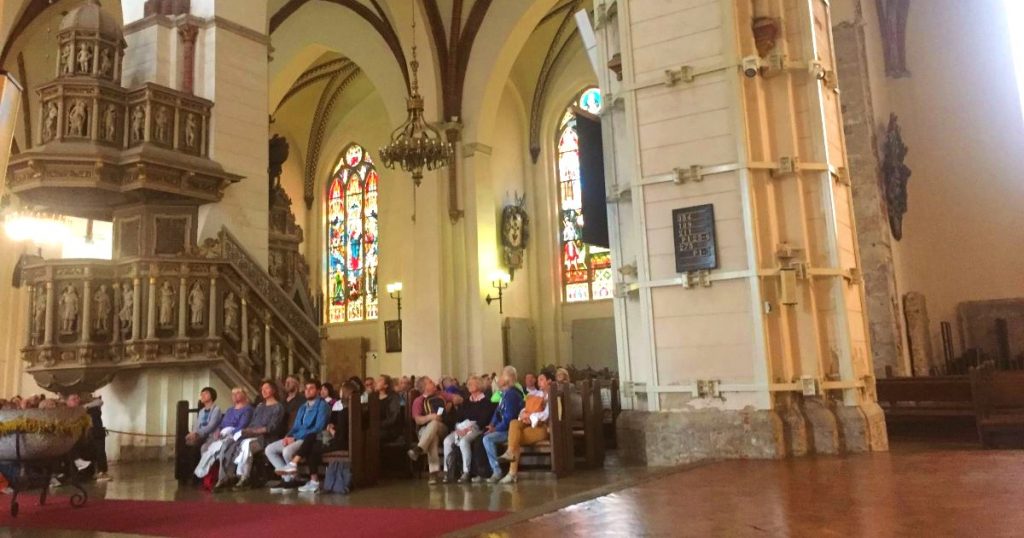 Next year's bishops' conference is slated for August 24-28.
Saint Paul Evangelical Lutheran Church in Odessa, Ukraine (ELCU) is likely to host the venue.