Your Global Connection to Mission
Missions Unpacked: Your global connection to mission!
Jan. 24–Feb. 20, 2022
---
Embark on a global mission experience and unpack how LCMS International Mission works without ever having to dig out your suitcase. Learn, sing, eat and pray with missionaries and local church members in Africa, Asia, Eurasia, and Latin America and the Caribbean.
Dive in solo or gather a group to learn together*. Whichever route you choose, watch for supplemental resources to help solidify your grasp of how the church is spreading the Gospel, planting Lutheran churches and showing mercy on a global scale.
---

*Extra credit for groups: Check out the Media Kit, including social media graphics, poster, bulletin inserts, and more to spread the word about Missions Unpacked, and get your congregation and community involv
Please click the link below to join the webinar:
https://lcms.zoom.us/j/99405198984?pwd=a1ZzU1dFTmtjVlJkRExHSWIwZ291UT09
Passcode: 237654
Or iPhone one-tap :
US:
+12532158782,,99405198984#,,,,*237654#

or

+13017158592,,99405198984#,,,,*237654#
Or Telephone:
Dial(for higher quality, dial a number based on your current location):
US:
+1 253 215 8782

or

+1 301 715 8592

or

+1 312 626 6799

or

+1 346 248 7799

or

+1 646 558 8656

or

+1 669 900 6833


Dominican Republic:
+1 829 947 9220 or
+1 829 956 2188
Webinar ID: 994 0519 8984
Passcode: 237654
International numbers available: https://lcms.zoom.us/u/aefLkT2jAF
Get the most out of the regional overview videos by reflecting on the questions in this guide. Designed for individuals and groups, you'll consider not just the work that is being done around the world, but also how your local congregation compares and contrasts to the international mission context.
Plan a party! This guide is full of ideas for how to plan a fun, educational wrap-up event. It also includes resources that can be used to highlight international missions during worship
Read online or print for easy reference.
Rev. Steven Mahlburg
serves the Lord through The Lutheran Church—Missouri Synod (LCMS) as a missionary in Sri Lanka. Steven partners with the Ceylon Evangelical Lutheran Church (CELC) in Sri Lanka to share the hope we have in Jesus Christ. He provides administrative support, Christian education and mentoring for the pastors, evangelists and laypeople of the CELC. He travels to the CELC congregations around Sri Lanka to encourage a bold witness to Jesus Christ. Steven also assists Emmanuel Lutheran Church in Colombo by conducting the English service and providing English-language pastoral care.
Steven grew up in the suburbs of Detroit. He earned a bachelor's degree from Central Michigan University, Mt. Pleasant, Mich., in 1991, and his Master of Divinity from Concordia Seminary, St. Louis, in 1995. He served for 20 years as a parish pastor before beginning his service as an international missionary. Steven enjoys reading, the performing arts, camping and the outdoors.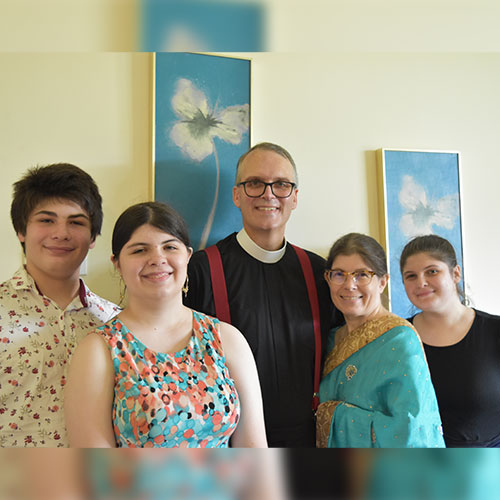 Krista Young
serves the Lord through The Lutheran Church—Missouri Synod (LCMS) in Africa, based in Nairobi, Kenya. As the LCMS area volunteer coordinator for Eastern and Southern Africa, Krista works closely with other LCMS missionaries and ministry teams to develop and strengthen relationships with local church partners. She connects the LCMS and its partner churches to provide short-term volunteer missionaries, short-term mission teams and medical mission teams in the countries of these two African regions. These teams strengthen the local churches and provide encouragement for the pastors and people with whom they work. She also coordinates short-term efforts and helps equip the teams to share the Gospel in appropriate ways with a strong cultural understanding.
Krista (Adler) is a "missionary kid" who was born and raised in Papua New Guinea. She received her Director of Christian Education (DCE) certification from Concordia University, St. Paul, St. Paul, Minn., and then served as a DCE at churches in Missouri and North Carolina. Krista served as a volunteer coordinator in Ethiopia before coming to Kenya.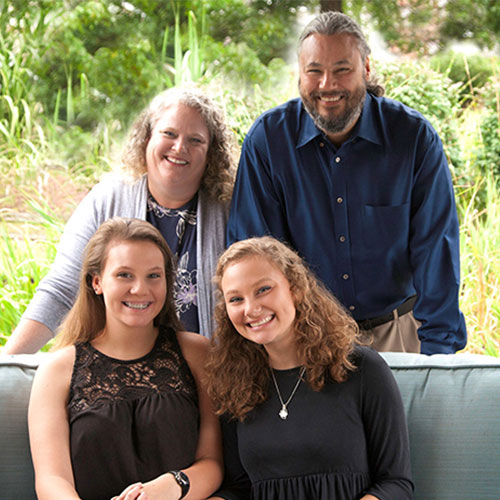 More information coming soon.
The
Rev. Christian
and Gudula (Lula) Tiews serve the Lord as career missionaries through The Lutheran Church—Missouri Synod (LCMS) in Germany. As a missionary pastor, Christian works with the Independent Evangelical Lutheran Church (SELK), the Synod's partner church in Germany, to reach out to Germans and Farsi-speaking immigrants from the Middle East. In addition, he offers English classes, translates English theological materials into German, and assists in the new English-language Bachelor of Theology program offered by Luther Academy, Riga (aka the Livonian Lutheran Project), as a mentor of future pastors and coordinator of other mentors throughout the Eurasia region.
Christian was born in Munich, Germany. He earned a master's degree from the Christian-Albrecht University of Kiel, Germany, before working as a translator and salesman for several German companies. He later earned a Master of Divinity from Concordia Seminary, St. Louis, (2009) and a Doctor of Ministry from Concordia Theological Seminary, Fort Wayne (2017). In his free time, Christian enjoys spending time with his family, reading, hiking and sailing.
More information coming soon.
Latin America
and the Caribbean
Rev. James and Angela Sharp
serve the Lord as missionaries of The Lutheran Church—Missouri Synod (LCMS) in Uruguay. James plants new churches and works to support mercy outreach projects around the country. Through Word and Sacrament ministry, he partners with local church leaders to form and develop groups of believers into mature, self-sustaining and self-replicating congregations. James also teaches Lutheran theology courses to help train individuals in the Lutheran faith and to develop local leaders to carry on God's mission.
Angela focuses on education. She teaches English-as-a-Foreign-Language (EFL) classes to people of all ages. She organizes, directs and provides content for Sunday schools throughout the country and conducts workshops for training new teachers and educational leaders. James and Angela also seek to build relationships through Bible studies and other community activities. Through these interactions, they are given opportunities to share the Gospel.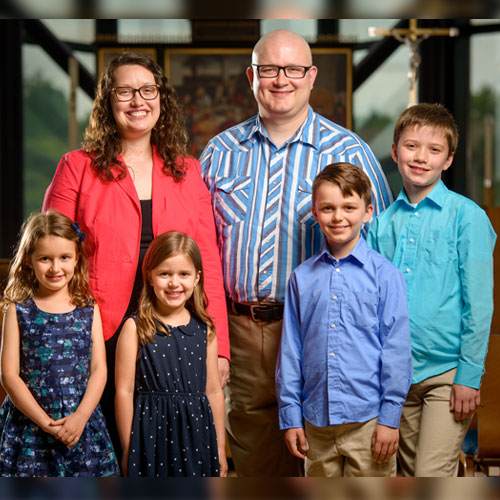 More information coming soon.
Missions Unpacked
for kids