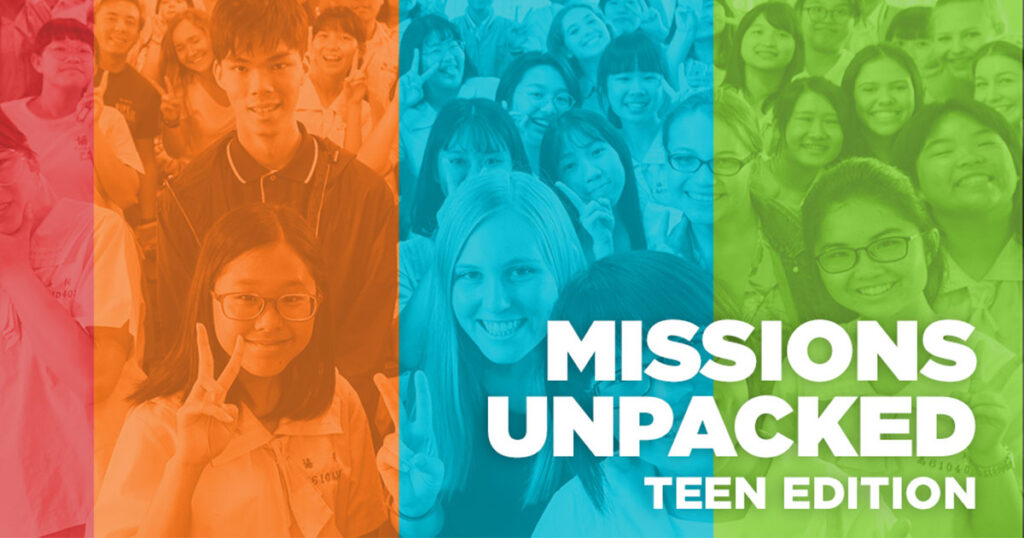 Your global connection to mission — now for teens!
This new curriculum lets teenage youth experience how the LCMS is spreading the Gospel, planting churches and showing mercy in Africa, Asia, Eurasia, and Latin America and the Caribbean. Missions Unpacked: Teen Edition invites teenagers to explore their calling in life through the lens of international mission.
Through the stories of missionaries and their work around the world as well as activities, Bible readings, international recipes, prayers, videos and discussion questions, it helps youth explore themes such as vocation, perspective and God's faithfulness. This curriculum can be used in individual or classroom settings.
Missions Unpacked Teen Edition — Curriculum
You can find the suggested videos for the Missions Unpacked: Teen Edition curriculum on this YouTube playlist.